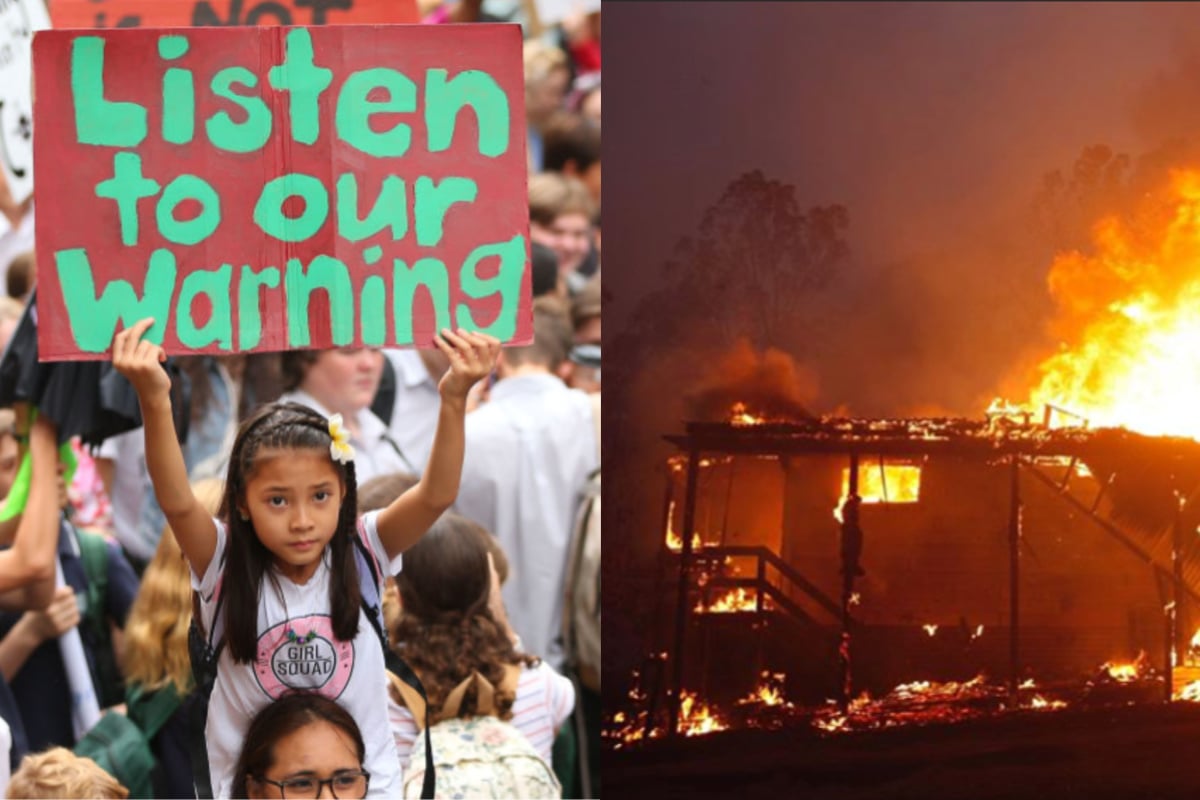 Today is terrifying. Today, more than 600 schools in NSW and Queensland are closed because of catastrophic bushfire conditions. I fear for the residents of the areas at risk, and I feel enormously grateful to the firefighters who are risking their lives to protect people and save homes.
But I also ask: could our governments be doing more to reduce the risk of bushfires?
I've asked this question before, and my kids have asked it, and millions of Australians have asked it, and we're going to keep asking it, at every opportunity, until governments start listening to scientists. Scientists say that climate change is causing bushfires to become more frequent and more severe.
It's not just scientists who are saying it. In April this year, a group of former emergency services chiefs banded together to ask the Federal Government to take action on climate change, saying that climate change-fuelled catastrophic weather events were putting lives at risk.
"We are deeply concerned about the lack of climate action at a national level and felt obligated to speak out," former NSW Fire and Rescue Commissioner Greg Mullins said.
Earlier this year, I took my kids out of school to attend a climate change protest in Sydney. They stood quietly and listened to speakers, including kids from rural NSW, talk about what was happening with the environment and why we needed to take action now. They marched through the city streets. They came home better informed, and since then they've been trying to make changes around our house to reduce waste and limit our use of electricity.