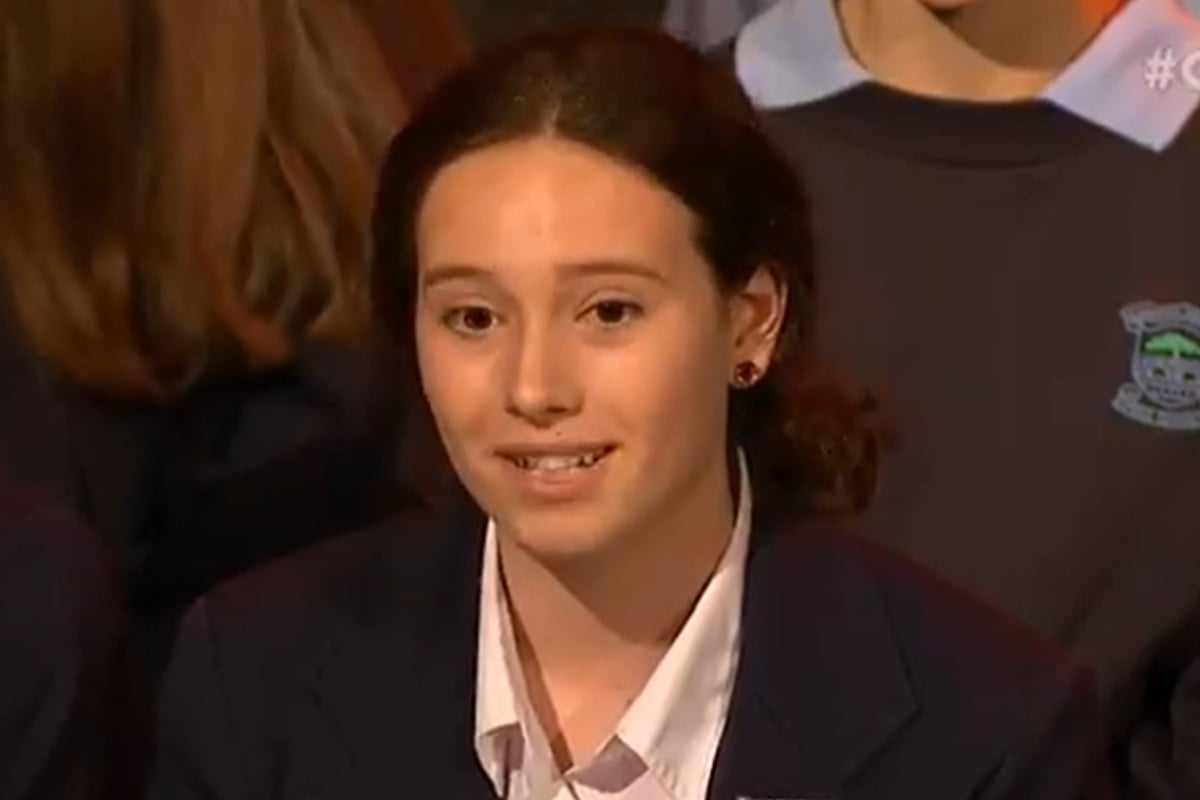 — With AAP.
1. "Thoughts and prayers." Student asks why Scott Morrison didn't heed the warnings about the catastrophic bushfires on Q&A.
With NSW set to face catastrophic fire conditions on Tuesday, ABC's Q&A was focused on the bushfires, climate change and the Government's actions.
And it was a rather simple question from a high school student that proved the most poignant.
"With 150 fires burning across New South Wales and the devastating loss of lives and homes, our Prime Minister has offered thoughts and prayers," the student said.
"As young student leaders and citizens we are more inclined for more direct action, so we are collecting food and essential items to donate to regional areas. We would like to know why Prime Minister Morrison did not heed the warnings of Greg Mullins, the former Commissioner of Fire and Rescue NSW, and plan preventative action to avoid the devastation?"
Mullins is part of Emergency Leaders for Climate Action, which sees 23 former fire chiefs unite to call for urgent climate change action. They have been requesting a meeting with the Prime Minister since April to prepare the Government for the bushfires.
Student leaders have opted for practical help rather than "thoughts and prayers" but why didn't the Prime Minister heed the warnings and implement preventative action to mitigate bushfires? #QandA pic.twitter.com/c0jH1W0yEg

— ABC Q&A (@QandA) November 11, 2019
Labor MP Mark Butler responded: "I have a particular view that a long standing protocol that we've had in Australia that during an emergency we put political disputes on hold; there's an understanding that you don't engage in political debate while people are at risk."
"There is too much political debate during an emergency," he added.
"Once that finishes, I think there is time for a very serious debate about the impact of climate change and what it is doing to our country."
Host Tony Jones asked Liberal MP Jason Falinski why the leader of the Coalition hadn't taken that meeting.