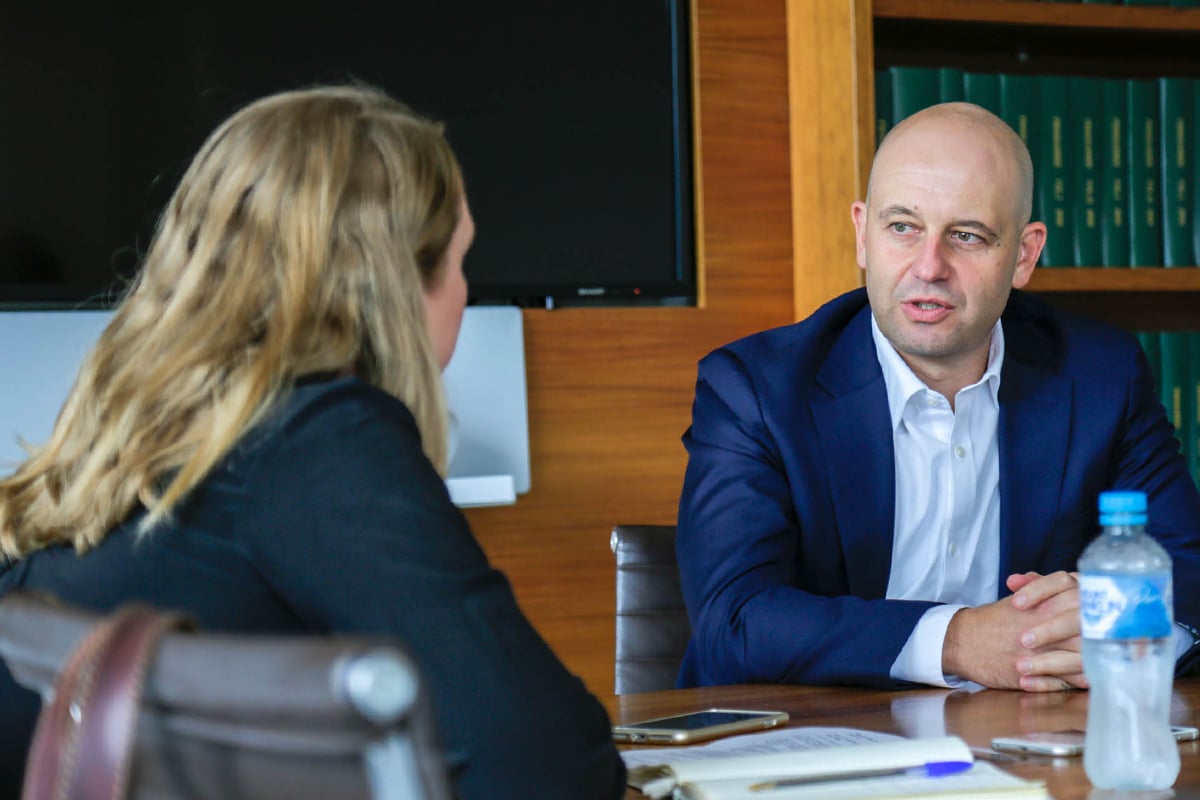 Two floors up and in the shadow of a stadium in ruins, Todd Greenberg is shaking his head.
He doesn't understand sex-sharing videos.
And who could blame him? The CEO of the National Rugby League is no stranger to waking up to a fresh horror involving one of the 500-plus men he's indirectly in charge of: "I don't often buy the paper, let's put it that way". But this latest rush of scandal – footballers sharing degrading images of consensual sex to porous messaging apps – seems to him beyond sense or reason.
Still, if the act itself is not against the law, it's a battle for another day. "I'm not the morality police," Greenberg tells me.
And that's true. This year, the man in charge of the multi-million-dollar business has had to be more than that. In a bid to address what we coyly refer to as the "cultural issues" in his sport – five players or former players are currently on charges involving sexual assault or violence, plus more than a few DUIs – he's had to be The Enforcer, bringing in the kind of career-ending bans and benchings that many both outside and inside the code have spent years begging for, but plenty of others think are an outrageous overreach.
When I asked the NRL if I could sit down with Greenberg to ask him 11 uncomfortable questions that had been handed to me directly from our Mamamia audience, I expected a no.
After all,  I wrote this about the NRL. Oh, and this.
But things have changed. Greenberg is over it. There's no more brushing shame under the carpet, not when there's CCTV of a player assaulting his wife and details of alleged but truly shocking sexual violence being read out in New South Wales court rooms. Greenberg's done. And he's addressing everything.
So, I found myself at NRL HQ for the third time in as many months – Mamamia has been working on various partnerships with the code – meeting the CEO as demolition started next door on the Sydney Football Stadium, the arena where Greenberg's sport lives and breathes, and where a shiny new start will spring up in, oh, about three years.