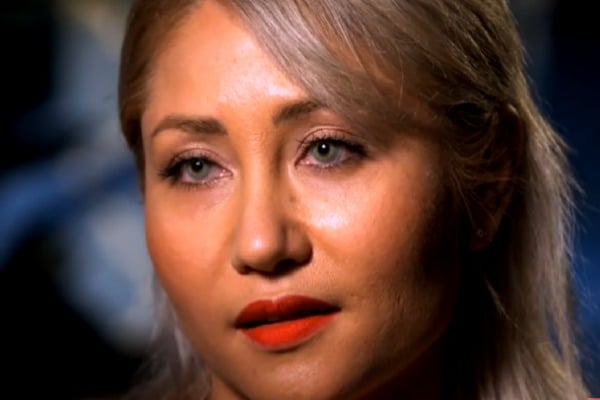 Among Australian sporting teams, 'sharing women' is a disturbing concept that keeps coming up time and time again.
From players physically passing women between them to sharing photos or videos of their sexual exploits with their team members, often without the woman's consent, the sex sharing culture in men's sport continues to creep its way into the headlines.
In recent weeks, it's an issue that has painted both the NRL and the AFL in an ugly light ahead of the 2019 season.
And now, following weeks of allegations, the women filmed in the NRL's leaked sex tapes have come forward to share their side of the story.
To find out more about this story, listen to The Quicky here. Post continues below…
On tonight's episode of Sunday Night, several women will break their silence, speaking to reporter Steve Pennells about what goes on behind locker room doors.
In a preview shared earlier this week, one woman revealed how a player filmed her during sex without her consent before sending the clip to his entire team.
"I yelled out, 'stop videoing'," she said.
"They don't care."
"The game's got to grow up, and that includes our players." This week, Steve @Pennells investigates the toxic misogynistic culture that infects both the #NRL and #AFL. The women involved go on the record with the shameful truth. That's this Sunday at 8:30pm on @Channel7. pic.twitter.com/OBwG4eXpLc

— Sunday Night (@SundayNightOn7) March 15, 2019
In the interview, one woman explained how one player would make her choose from his teammates for group sex activities.
Another woman shared how she was made to feel like "an object" by another football player.
"[I was] just a toy among his friends," she said. "So – to show off with because look what I can bring back to all the guys. Look at what that chick's going to do."
During the segment, reporter Steve Pennells also speaks to NRL CEO Todd Greenberg as well as disgraced former rugby league player Todd Carney.