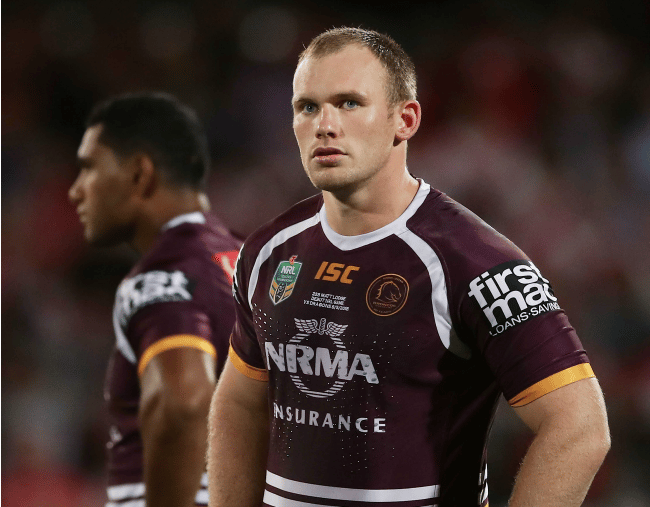 The disgrace of a nation. Australia's shame.
A dark time for sport in this country.
It's been a rough week for our national obsession.
We've seen three men hailed as heroes brought to their knees by their own stupidity and arrogance.
It's shocking, really.
Steve Smith, Dave Warner and Cameron Bancroft are flying back to their homeland today to pay the price of a dumb decision, a morally bankrupt call, a low act.
We can't remember the last time we all felt so let down by our sporting heroes.
It certainly wasn't when Greg Bird – then a star player for the National Rugby League's Cronulla Sharks – was found guilty of smashing a glass into his girlfriend's face.
It wasn't when Nick Stevens – a former vice-captain of Carlton AFL club – admitted to repeatedly beating his partner Laima McKenna, including threatening to kill her and kicking her while she lay cowering on the floor.
It wasn't that time the Sydney's Roosters' Blake Ferguson was convicted of indecently assaulting a woman in a nightclub or when South Sydney's Kirisome Auva'a pleaded guilty to drunkenly assaulting his ex-girlfriend.
And it wasn't when North Melbourne and Adelaide "legend" Wayne Carey broke a glass in his girlfriend's face and was then convicted of kicking a responding policewoman in the mouth.
No, none of those incidents were a national disgrace.
LISTEN: Can we choose what we are outraged about when it comes to sport? The Mamamia Out Loud team discuss.
As the new football season begins, the NRL boasts four players who have been charged with domestic violence.
And that number doesn't even include Matthew Lodge, the Brisbane Broncos player who is expected to be a star for the Queensland team this season despite an ongoing dispute over $1.6 million in damages he owes an American couple for beating and terrorising them – and their nine-year-old son – during a home invasion in 2015.