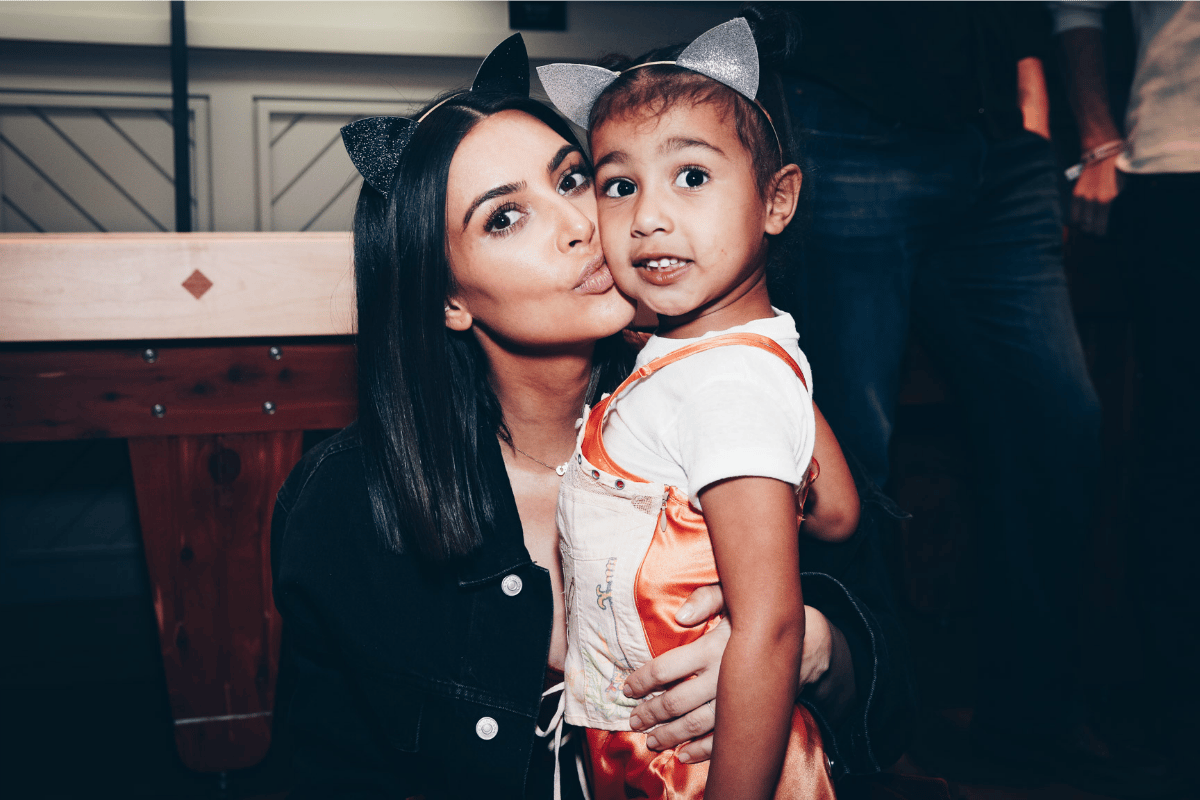 Kim Kardashian is being shamed for her parenting choices once again.
In recent months, Kim's husband Kanye West has been holding exclusive Sunday church services featuring a choir and spiritual versions of his own songs.
But when Kim shared a video of her daughter North West dancing during the service on Twitter over the weekend, all eyes were on one thing – North's lipstick.
Her favorite part of the week is dancing during Sunday Service pic.twitter.com/yhiDhBqBY5

— Kim Kardashian West (@KimKardashian) March 17, 2019
Kim's eldest child was wearing a black slip dress, black boots and black lipstick – and the internet wasn't happy.
Within hours of posting the video, Kim had received thousands of comments, with some claiming North is too young to be wearing makeup.
Ummmmmm… She's adorable but why so teenage looking.. Just my opinion…

— Nikki Lee (@nikkilee1977) March 17, 2019