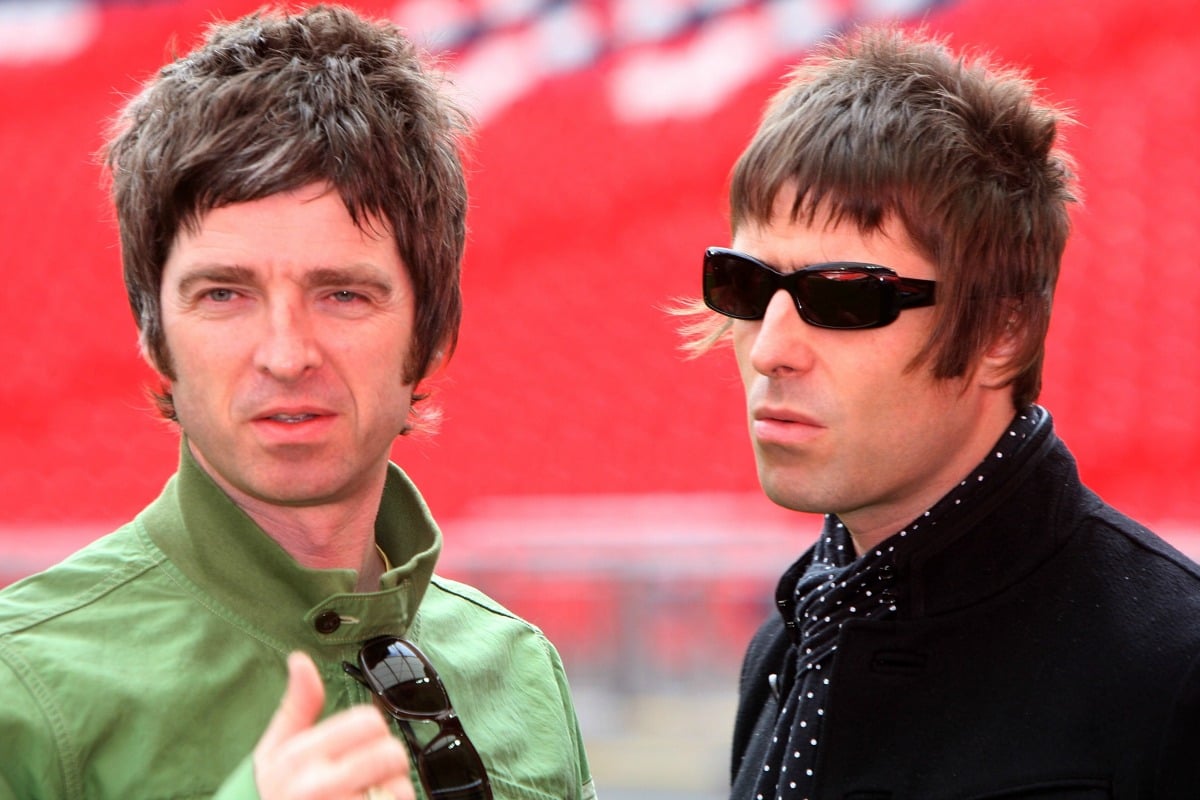 Former Oasis band members, and brothers, Liam and Noel Gallagher, have been famously feuding for years. This week, Noel, 52, gave an interview to The Guardian, where he made it clear there would be no reconciliation with Liam, 46, anytime soon.
"I liked my mum until she gave birth to Liam," Noel brutally admitted.
"I can't stand his voice," he later added.
Noel also accused his brother of making "unsophisticated music" because he's an "unsophisticated man".
Yep, there's probably no going back from any of that.
Noel Gallagher on brother Liam's new music from the Guardian interview today is genius pic.twitter.com/V6GLKzDpks

— Dan Wootton (@danwootton) August 5, 2019
The interview comes following a texting scandal involving Anaïs, Noel's 19-year-old daughter, earlier this year.
On June 29, Liam was to perform at the Glastonbury Music Festival. The Sun reports that Noel's wife Sara MacDonald wrote on Instagram:
"Think I'm going to swerve that. The fat twat doing his tribute act, balancing a tambourine on his head is going to look pretty dated."
In response, Liam reportedly messaged Anaïs: "Tell your step mam to be very careful [sic]."
But Liam then retracted the comment, and apologised on Twitter to "my beautiful mum Peggy and my lovely niece Anaïs for getting caught up in all of this childish behaviour."
In reference to the text to his daughter, Noel told The Guardian:
"That's not the first time [Liam's] sent texts to my daughter, or left threatening phone calls on my wife's answering machine.
"When he's threatening my wife via my teenage daughter, I'm thinking, you know, if you weren't a rock star… you'd be getting a visit from the police."