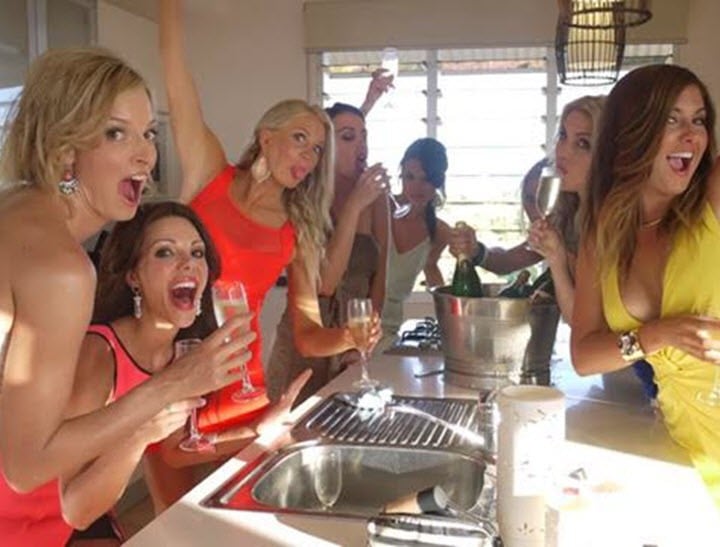 "Reality TV is half reality, half entertainment."
Mia Freedman and Rosie Waterland are two of Australia's most interesting women, and now you have the chance to see them live and unfiltered.

They'll be talking about Rosie's best-selling new memoir, The Anti Cool Girl, as well as her famous recaps (and every other topic in between). It will be raw, emotional, and of course, hilarious.
You will also have the opportunity to meet Rosie in person as she signs copies of her book (which will be available for purchase at the event).
Mamamia Live is on Monday 14th September at 6pm.
I never thought I would compete on a reality show, but one day when having a bit of a moment in my personal life I completed an entry form with the help of my best friend. We laughed hysterically when filling in the endless questions, and without any hope of hearing any more about it, I sent that application off with only hours to spare before the specified deadline.
Within days of hearing back from the casting people, having Skype interviews and flying to Sydney, all of a sudden I was a part of a show. I had a week to pack my life up and be ready to be away from my life for anywhere from 3 days to 3 months.
My first test was always going to be living with so many other women. Being over 30 and having only lived with family, a partner and then on my own for so long, to suddenly be living with strangers and so many of them was always going to be a struggle. A struggle it was!
Sharing a room with five other women, some of them you get along with others not so much, you suddenly have to get used to absolutely no privacy. When so many women are waking up at the crack of dawn to be ready to film first thing in the morning, there is no privacy in the bathroom or anywhere else for that matter. Meal times are always a shared experience. If you want to make a snack for yourself, all of a sudden there are 10 other people asking what you are making, can they have some, giving you suggestions about how you should make it, what you should put in it etc.
As someone who values time on her own, not having an escape and not being able to find a quiet place to just be was tough.
Being locked in a small space, having no contact with anyone outside of the walls of where you are staying, no news coming in (no newspapers, no magazines, no TV – movies are allowed, no music, no internet) you do bond with the other people in the house very quickly.
They are the only people you have to speak to, to vent to, laugh with and they understand exactly what you are going through. It is something that will bond you for life, even if you don't remain the best of friends after the show. It is because of this deprivation that everyone bonds so quickly and there are tears every time someone leaves. Those tears are real, and the people that are so saddened by the loss of their friend know they will see them again and know their friendship will continue after the show finishes filming, but there is a moment when you wonder how you will cope without your friend there to vent to and to support you.
The other reason that contestants are deprived of news from the outside (yes it really is like living in a bubble) is so everyone becomes fixated on the things that they do have in the house – food, each other, the end 'prize'. The smallest things become the biggest deal. I remember watching one girl lose it one afternoon because she hadn't been able to have any chocolate. All of a sudden the really little things are such a big deal.