The days on the calendar are about to tick over from May to June, and you know what that means…
It means that Netflix, the streaming service of all that is good and bingeable is about to drop a whole lot of new TV shows and movies onto their platform for you to enjoy.
But sometimes, with that amount of new content dropping into your Netflix queue, working out what to watch first can be a daunting and difficult task.
So here's a breakdown of the three new Netflix shows dropping June that are a non-negotiable to watch, the shows that you'll want to call in sick to work for, all so you can continue watching them.
From the second season of a cult classic we've been dying to binge to Australia's break-out comedy performer, here's how you'll be spending the month of June.
Champions 
If you're a fan of Mindy Kaling (which, of course you are, you're not a monster) then you'll love her new TV series Champions, which is dropping on Netflix in June.
Champions is an NBC comedy created by the wickedly clever Mindy Kaling and Charlie Grandy, a writer who worked with Kaling on both  The Office and The Mindy Project,
The series follows Michael Patel (played by J.J. Totah) an openly gay teenager who moves from Cleveland to New York City to attend a performing arts school. However, when he arrives in New York with his mother Priya (played by Kaling herself in a recurring role) his plan for attending the school falls through and he is left to work out a back-up plan.
Which leads Priya to seek out Michael's long lost father Vince Cook (played by The Mindy Project star Anders Holm), introducing Michael to the father he never knew he had.
Vince is a fun-loving bachelor who owns a gym and never thought about being a father until his high school girlfriend showed up on his doorstep with their son and asked him to take care of him so he could attend his dream school.
This comedy is packed with Kaling's signature wit and emotion and features a cast of diverse and likeable characters. It's the ultimate cosy binge watch.
The full first season of Champions will drop on Netflix on Tuesday June 2.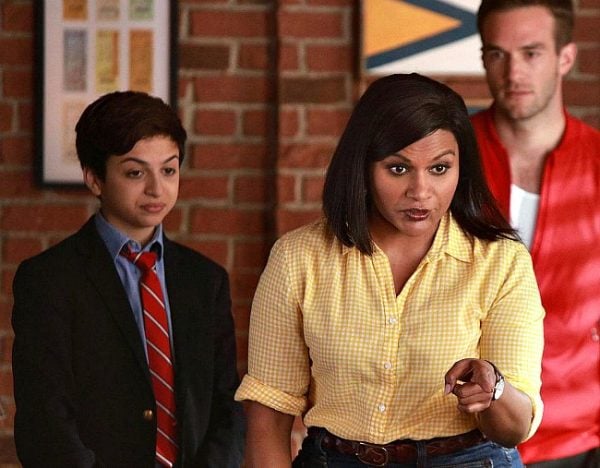 GLOW, season two
It's pretty safe to say that Netflix's original series GLOW was the break-out TV sleeper hit of 2017.
The comedy/drama series is based on the behind-the-scenes action of a real life 1980s TV show called Gorgeous Ladies of Wrestling. Season one of the series perfectly mixed comedy, drama and nostalgia together and featured a strong cast of actors including Alison Brie, Betty Gilpin, Marc Maron, and Sydelle Noel who will be returning for season two.
Alison Brie (from Mad Men and Community) plays the show's protagonist Ruth Wilder. Ruth is an out of work actress who, after sleeping with her husband's best friend and finding herself unable to secure any type of employment, lands a role on Gorgeous Ladies of Wrestling and she and her cast mates must then battle against all odds to get the show on air.
The first season featured 10 episodes packed with a slew of fun 1980s references and fashion with some authentic wrestling details and a few love stories thrown into the mix for good measure.
Season one also ended on a bit of a cliffhanger, with the fate of our favourite GLOW ladies and their new show a bit up in the air. Meaning there is plenty of story left to tell in season two.
The second season of GLOW drops in full on Netflix on Friday June 29.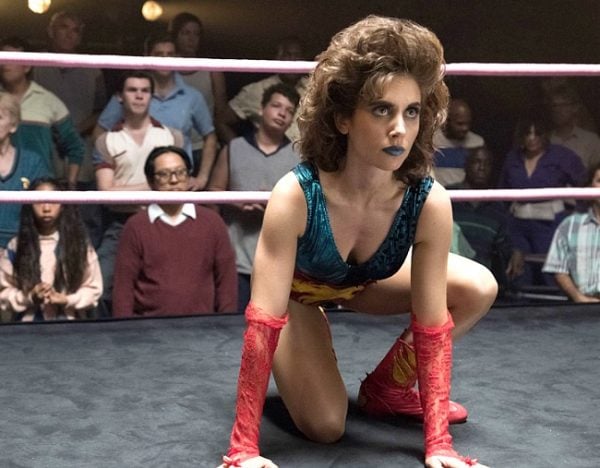 Hannah Gadsby: Nanette 
It's not often that you hear people say that watching a comedy show changed their life, but that is exactly how people have described the effect of Nanette. 
The critically-acclaimed, fan favourite comedy show is performed by Australian stand-up comedian Hannah Gadsby and is an honest, clever and brutally funny examination of topics surrounding homophobia and mental illness.
The version of the stand-up show that will stream on Netflix this month was recorded live at the Sydney Opera House in January 2018.
Hannah Gadsby first rose to prominence after winning the national final of Raw Comedy in 2006 and since then she has toured her comedy shows both nationally and internationally to great acclaim.
You might also know Gadsby's work playing a fictionalized version of herself in the second, third and fourth seasons of Josh Thomas's hit series Please Like Me. 
Nanette is an important piece of Australian comedy and a must watch on Netflix in June.
Hannah Gadsby: Nanette will drop on Netflix on Tuesday June 19. 
For more film and TV reviews, you can follow Mamamia Entertainment Editor Laura Brodnik on Facebook.
What shows are you loving on Netflix at the moment?