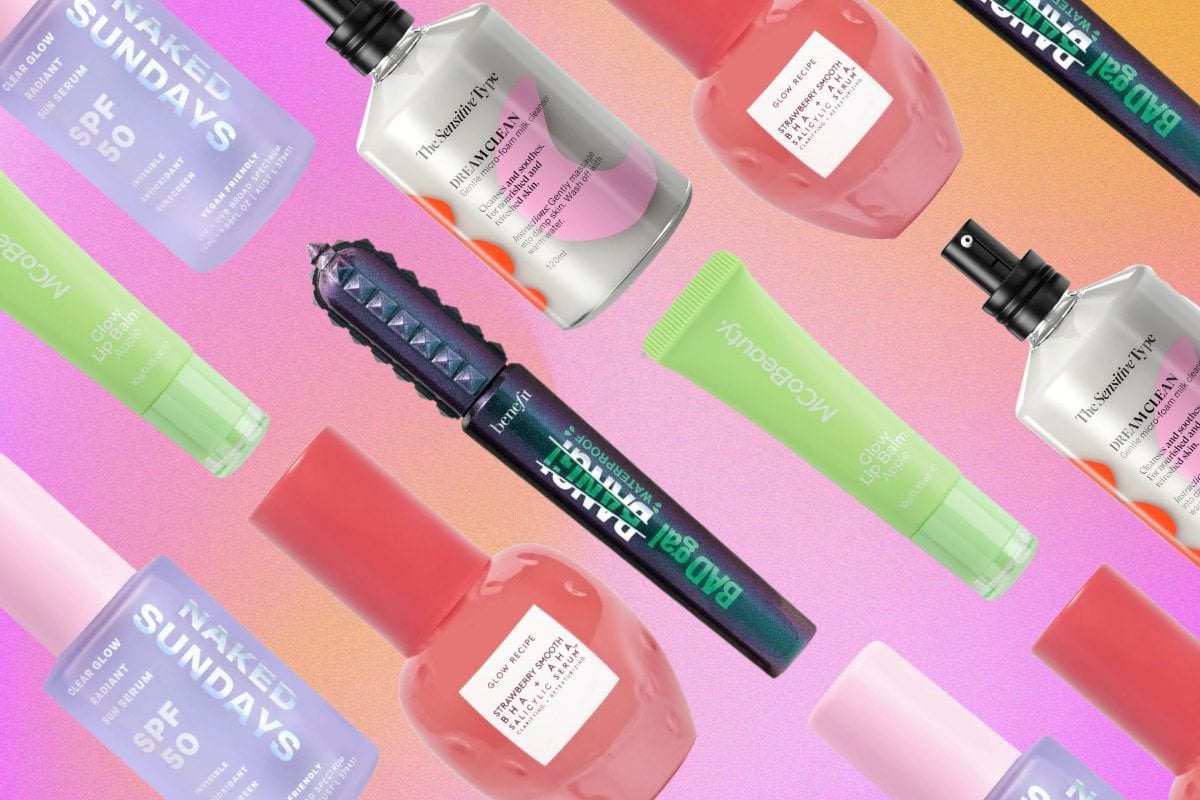 Mamamia's beauty roundup series is your monthly look at the beauty products our team are loving - from the latest launches in skincare, hair and makeup to the old faves we've fallen for all over again.
For more beauty roundups, head to our hub page here.
We can't head into a new month without discussing the beauty products we've loved during this one. That would just be rude!
In April, the Mamamia team tried and tested plenty of new (and new to us) skincare, makeup, haircare and body care products, and we need to tell you all about them.
Before we get into it, watch our beauty editor try lube as primer! Post continues below.
Here you'll find reviews of the best beauty products that launched in April, as well as the products we've rediscovered and fallen back in love with.
"I'm obsessed with Benefit's new waterproof mascara and eyeliner. As someone who's a big fan of eye-rubbing these bad boiz have stayed on and stayed strong." - Emily Vernem, Social Media Producer and co-host of Lowbrow.