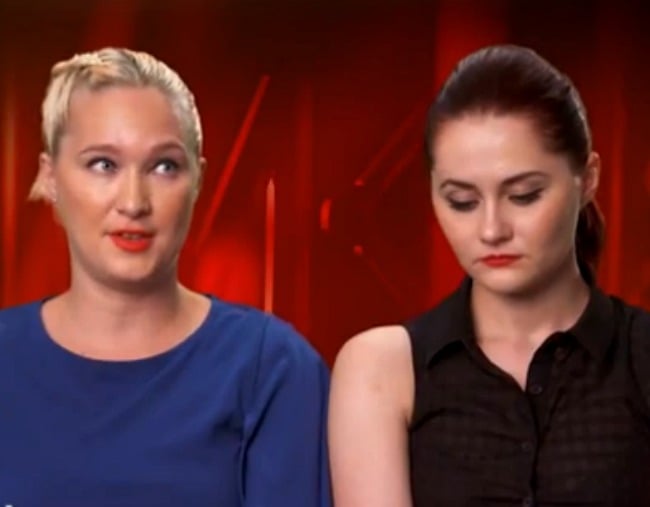 For all your My Kitchen Rules Australia gossip in one convenient place, check out our My Kitchen Rules 2018 hub.
Ahead of Tuesday night's episode, My Kitchen Rules viewers were told they were in for another "scandal". This time a team is booted for cheating, the promos suggested.
And while Russian friends Olga and Valeria did serve up pan-fried duck when they were meant to be delivering a roast, that wasn't what fans were so "disappointed" about.
Because as many viewers pointed out – this isn't the first time a team hasn't cooked in the method they were supposed to, leading them to feel well, misled.
"Cheating? It's not like Olga & Valeria smuggled a duck from a Chinese restaurant and served it there #mkr," wrote one fan on Twitter.
Come on #mkr You cant pick and choose outrage over not fulfilling the brief. Case in point, nearly $30 a kg salmon for the budget challenge

— Matt (@MisfitWanderer) May 1, 2018
Who cares if it's not roasted? It tastes good. #MKR

— ????Arkady ???????? (@Arkady2009) May 1, 2018