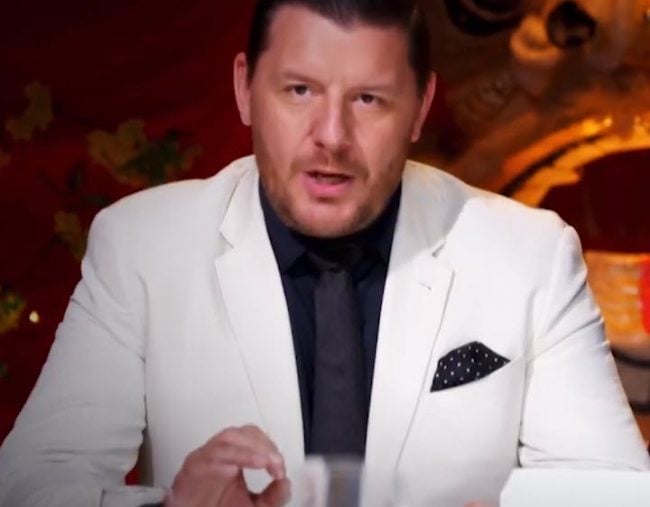 For all your My Kitchen Rules Australia gossip in one convenient place, check out our My Kitchen Rules 2018 hub.
It was the episode that Australia had been waiting for.
And after many weeks of hints, on Wednesday night, contestants Sonya and Hadil were asked to leave the show by judges Manu Feildel and Pete Evans. It was a first in My Kitchen Rules' nine year history.
Watch the moment that got Sonya and Hadil kicked off MKR in the video below.
Now, in his first interview after the episode, Manu has delivered another blow, telling TV Week the NSW duo had the talent to win the entire competition and claim the $250,000 prize money if only they'd "zipped it".
"I think they were strong competitors, yes indeed," he told the publication.
"They knew how to cook very, very well. I wish they would have just zipped it and got on with the cooking.
"They didn't have to go that far to win the competition."
There's one major difference between Masterchef and MKR. We discuss, on our pop culture podcast. Post continues after.
Having been a judge on the show since its inception, he says that he has seen a "couple of fights here and there," but the heated exchanges between Sonya and Hadil, and Sydney sisters Jess and Emma crossed the line.
"It was just poking the bear, basically, and it just wasn't nice," Manu said.
"It's never been taken that far."
While the entire episode, and those leading up to the much publicised moment, were ratings gold - according to The Daily Mail, 1.93 million viewers tuned into Tuesday night's episode alone - Manu still says he would have preferred it didn't happen.
He described it as "his only regret."
"I wish everyone would have acted like adults, responsible adults, and just got on with the competition. "
Manu says he hasn't spoken to Sonya and Hadil, saying "I don't want to be involved in their story". Ouch.