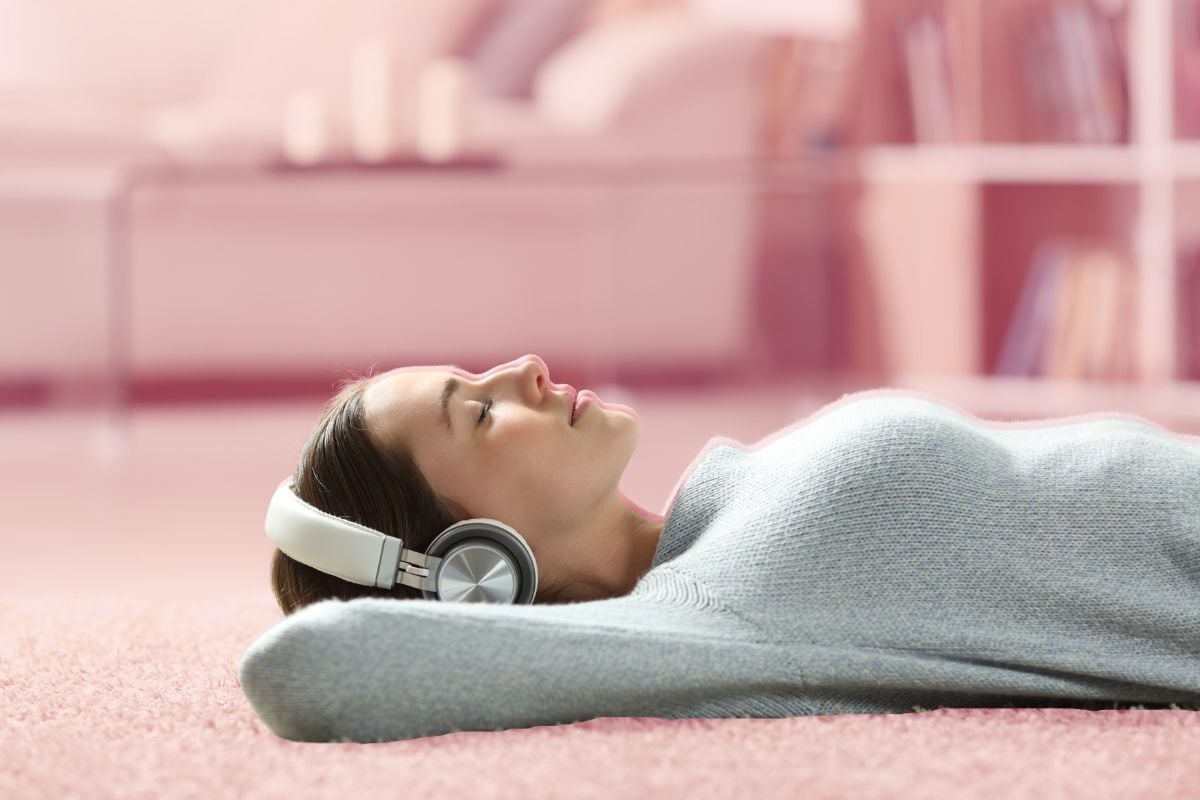 As far as technological advances go, 'the world's most relaxing song' is a pretty good step into the future – and it's one that has already been made.
Yep, a group of musos and very clever science-type people got together to make a musical number that can make your troubles seem to disappear.
The band Marconi Union created their track 'Weightless' in conjunction with a researcher and sound therapists from the British Academy of Sound Therapy, working together to compose a track that they say is scientifically proven to alleviate stress and anxiety.
Since its creation, 'Weightless' been listened to on YouTube 105 million times, so they must've done something right with this little ditty. And according to podcaster and neuroscientist Dr Andrew Huberman, who hosts the YouTube channel Brain Mindset, you can reap the rewards in as little as 30 seconds.
Watch a snippet of 'Weightless' by Marconi Union here. Post continues after video.
Of course, you can't claim to have created the most relaxing song in history if you can't back it up.
So that's what Mindlab International did, with the help of neuroscience specialists, who did a study monitoring the behaviour and responses of people after listening to the track.