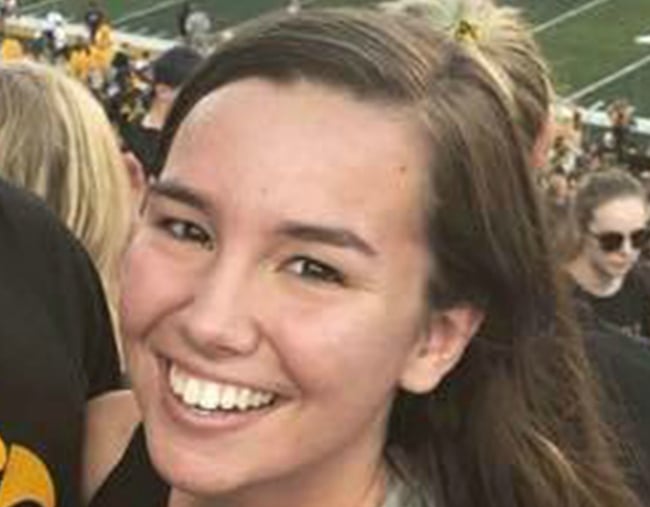 At 7:30pm on July 18, Mollie left her boyfriend's house in the small town Brookyln, Iowa, where she was dogsitting, to go on her daily jog.
She sent her boyfriend a Snapchat which he opened later that night. She hasn't been heard from since.
According to the young woman's boyfriend, Dalton Jack, an evening jog was a regular part of her routine in the small town of 1500 people, a community where people used to feel safe.
"It's Brooklyn. You don't lock your doors," Jack told Fox News.
"We lock our doors now. Every night."
Dalton had messaged his girlfriend the next morning, but did not realise she was missing until her co-worker called to let him know she hadn't made it into work that day. When he checked his messages, he realised they had not been read.
Tibbetts was reported missing later that afternoon, when family and friends collectively realised nobody had heard from the young woman since the day before. Police say she was spotted by someone in town on her jog, and that they believe she returned from her jog to complete homework.
Since Mollie was a "creature of habit", People reports that the search of her jogging routes has been stopped, since there were no leads found on the three routes. There are no signs of foul play, and the lead investigator says this makes it more likely that if the woman was abducted it was by someone she knows and trusts.
"One avenue of thought is that if it wasn't a struggle, and we have found no signs of a struggle, then maybe it was someone she was familiar with," Mortvedt told People.