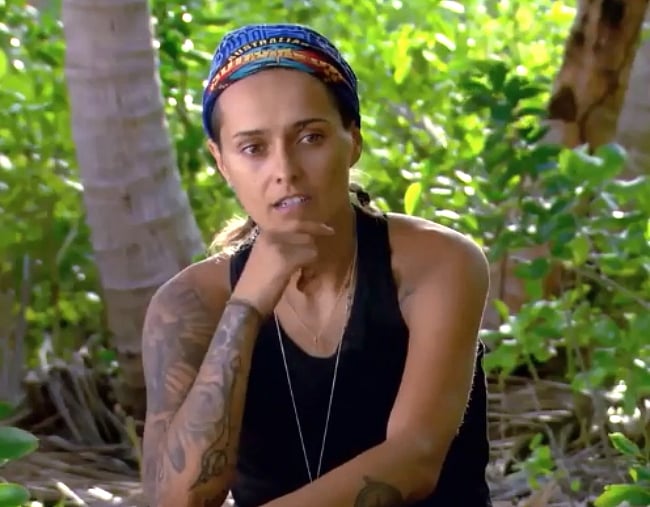 Last night, I almost cried when Moana Hope was eliminated from Australian Survivor Champions vs. Contenders.
There were no actual tears, but my eyes were definitely misty.
The 30-year-old AFLW player quickly won over Aussie households (mine included) because of her honesty, humour and authenticity. Even though she played hard from day one, Moana somehow made lying and scheming endearing, probably because she's a team player above all else.
But after finding out just how sick Moana actually was while filming Australian Survivor, I can now understand why she had to leave the game.
"I was sick for eight days, which you didn't really see on TV, the champions tribe had to see me sit there in torture. I lost seven kilos in five days and was fainting out on the island, I was quite literally deteriorating," she told Mamamia.
"The rules of Survivor are, what you see [on TV] is all we get. I probably would've given my left toe for medical attention or something that would make it better. My heart didn't want to leave, I was so in love and having the best time, it was the coolest thing I've ever done, but I couldn't eat or drink, and by the time you saw me at tribal council [last night], that was me after eight days, nine kilos lighter. I looked like it was day 45."
"Probably the best experience of my life."

Moana Hope talks about her incredible journey on #SurvivorAU ???? pic.twitter.com/BSsf9kea2q

— Australian Survivor (@Survivor_AU) August 9, 2018
Moana said her physical illness also had a massive impact on her mental health. Being a footballer, playing in and helping her team is her whole life. Not being able to do that in the game was devastating.