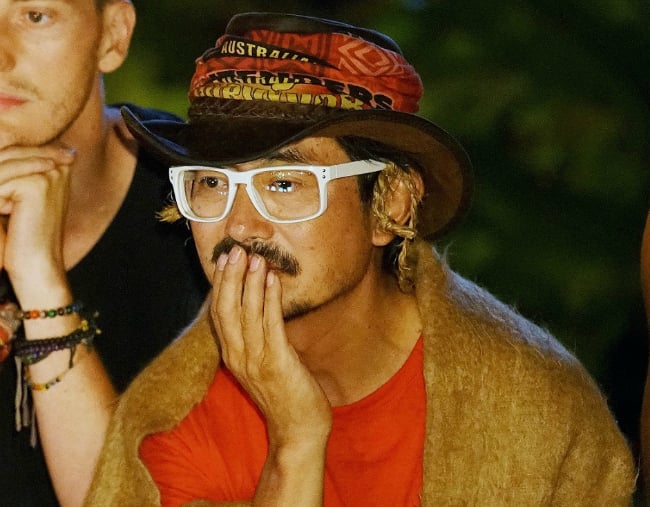 On Tuesday night's episode of Australian Survivor: Champions vs. Contenders, takeaway delivery driver Steve was the fourth person sent home at Tribal Council, in what he called a "classic blindside".
Speaking with Mamamia, Steve said he felt shock and disappointment following his elimination, but he doesn't hold any grudges.
"It was a classic blindside from an ally basically," he said. "I knew the girls were gunning for me and I thought we had the numbers."
"It's OK. Look, all's fair in love and war. I took it on the chin."
Since the season's first Tribal Council, Steve worked hard to become a part of the male alliance in his tribe, as he considered the boys to be the key players.
Steve aligned himself with the 'Bromance Alliance' of Benji, Robbie and Zach, in turn making himself a target for the female tribe members.
The bromance has been getting backlash on social media, with many calling out their behaviour as sexist:
Wow the men, apart from Steve at this point, must be really fun to live with back home. Wonder what they're gfs are like to put up with this sexist bs #SurvivorAu

— Nessa Vee (@NessaFayBayBay) August 7, 2018