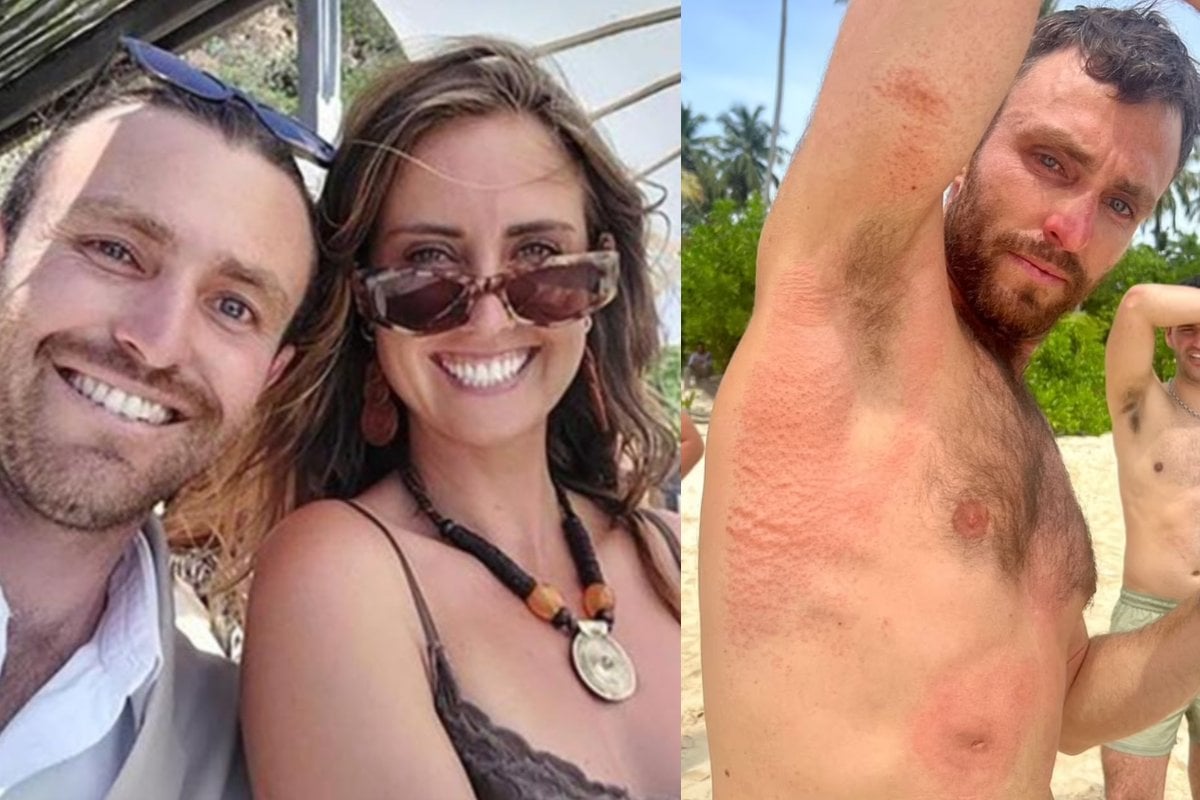 Chilling details have emerged of the 36 hours four Australians spent floating on surfboards off the coast of Indonesia before they were found.
Elliot Foote, his girlfriend Steph Weisse and mates Will Teagle and Jordan Short were on a surf trip of a lifetime, when the wooden speed boat they were on hit rough weather on Sunday night.
As the vessel started to sink, the group - as well as three Indonesian crew members onboard - did whatever they could to stay alive, according to Will's sister Amy.
Watch: The moment the three surfers were found. Post continues after video.
"The boat they were on had sunk in the middle of the night so it was pitch black and they grabbed what they could," she told A Current Affair.
"They all managed to get a surfboard and they then spent two nights in the ocean."
Suddenly adrift in dark waters, somewhere on the way to the small island of Pinang, Amy said the group was suddenly lost.
"They obviously had no idea where they were, what direction they were facing, and by the grace of God, they managed to paddle in what ended up being the right direction," she explained, after speaking to her brother on FaceTime.