Note: This post discusses revenge porn, and may be distressing for some readers.
One day in 2017, Mischa Barton woke up to her friend standing over her.
"Wake up, you have to get up because this is all over the press and apparently all these porn sites are looking to buy it," her friend said.
Barton's friend was referring to a non-consensual sex tape that the actress's ex-boyfriend had allegedly been selling to porn sites.
The Hollywood actress, most famous for her role as Marissa Cooper in The OC, had been the centre of much tabloid scrutiny before, as the media constantly picked apart her sexuality, body, and mental health. But never as horrifically as this.
When Barton's friend rushed into her room, the now 32-year-old actress was already aware that her ex-boyfriend Jon Zacharias could be dangerous, and that he may have had sexually explicit footage of her.
"Well I didn't know forever, until one of his friends came to me and said 'you should be careful about him' and I'd already started to sense around this time that there was a problem, and then he started bragging about it to the wrong people, who came to me," Barton told The Scarlet Letter Reports when asked how she first learnt of the footage.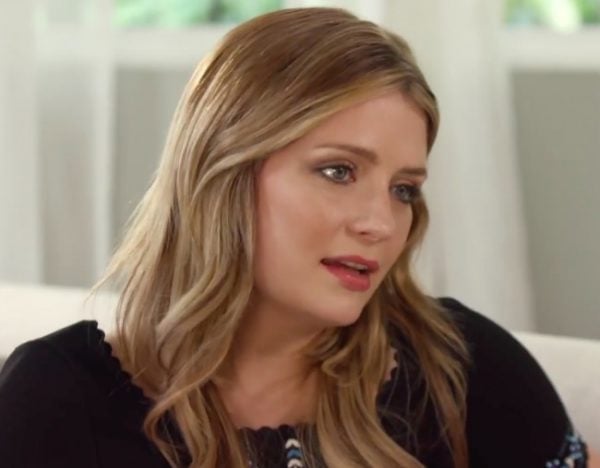 "But then there was still no, like, specific proof and you would just hope that it would disappear."
When Barton learnt that the news had broken in the press, she was "completely devastated."
"I was afraid, I was a lot of things, it was a mixture of emotions, I'm sure a lot of women who go through anything similar feel the same kind of mixture of rage, and fear, and uncertainty," she said.
"I learnt that someone I loved and trusted was filming my most intimate and private moments, without my consent."
Barton said that most predators bank on women feeling shame, because they believe this will prevent the women fighting back. Eventually, empowered by the women around her, Barton decided to take the case to court.
The actress filed a lawsuit against her ex-boyfriend for secretly recording the pair having sex, and for subsequently selling the sex tape to porn sites.
When asked by The Scarlet Letter Reports about what eventually led the actress to take action, she said, "I knew that if he'd done it before he could do it again, that's one thing, that was a huge part of it, and also I had no choice, he was now trying to peddle, he was trying to sell it for money so he put a half a million dollar price tag on it."