Former The O.C. star, Mischa Barton, has addressed the rumours that an ex-boyfriend is shopping a 'sex tape' featuring the actress around Hollywood.
In a press conference, the 31-year-old actress said learning of the betrayal had put her through "an incredibly hard and trying time."
"This is a painful situation, and my absolute worst fear was realised when I learned that someone I thought I loved and trusted was filming my most intimate and private moments, without my consent [and] with hidden cameras," she said.
"And then I learned something even worse: That someone is trying to sell these videos and make them public."
Last night, Barton's lawyer released a statement that the naked or sexually explicit images of the actress were recorded without her consent.
"There's a name for this disgusting conduct: revenge pornography," her attorney, Lisa Bloom, said via a statement released on Twitter.
Press conference tomorrow with my client Mischa Barton as we fight revenge porn. pic.twitter.com/voi4is5hrB

— Lisa Bloom (@LisaBloom) March 15, 2017
"Revenge pornography is a form of sexual assault, and it is also a crime and a civil wrong in California. And we will not stand for it."
In her press conference, Barton said she was speaking out against the revenge porn "not only for myself, but for all the women out there".
"I want to protect them from the pain and humiliation that I have had to go through," she said.
Mischa Barton and me at our press conference today. Every woman has a right to choose which images of her own body will be made public. pic.twitter.com/pIoxqfM1MJ

— Lisa Bloom (@LisaBloom) March 15, 2017
"No woman should have to go through this, and I am beyond grateful to Lisa Bloom – The Bloom Firm – and to all of my friends who have helped me through this horrific experience."
Rumours that a sex tape featuring the star started earlier this week, with reports the footage was being offered to various gossip sites for $500,000.
Bloom and Barton have also said they will go after anyone who "attempts to traffic" the images.
Her lawyer also told PEOPLE magazine they have been granted an immediate domestic violence restraining order against the man they believe to be behind the tape.
"Because Miss Barton has dated him, we contended that she was protected under California's laws against domestic violence which prohibit all forms of abuse by a former intimate partner," her lawyer said.
"In short, we consider this to be a form of domestic abuse. The court agreed and gave us everything that we asked for, including the order to stay away from Miss Barton and to not contact her."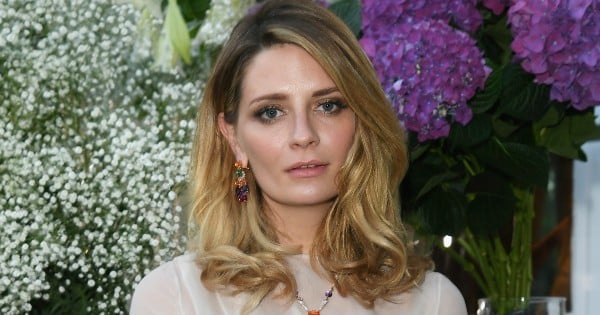 The rumoured leak comes less than two months after the actress was hospitalised after her drink was spiked with GHB while she was out with friends.
"While having drinks, I realised that something was not right as my behaviour was becoming erratic and continued to intensify over the next several hours," Barton said a statement released to PEOPLE.
"I voluntarily went to get professional help, and I was informed by their staff that I had been given GHB. After an overnight stay, I am home and doing well."