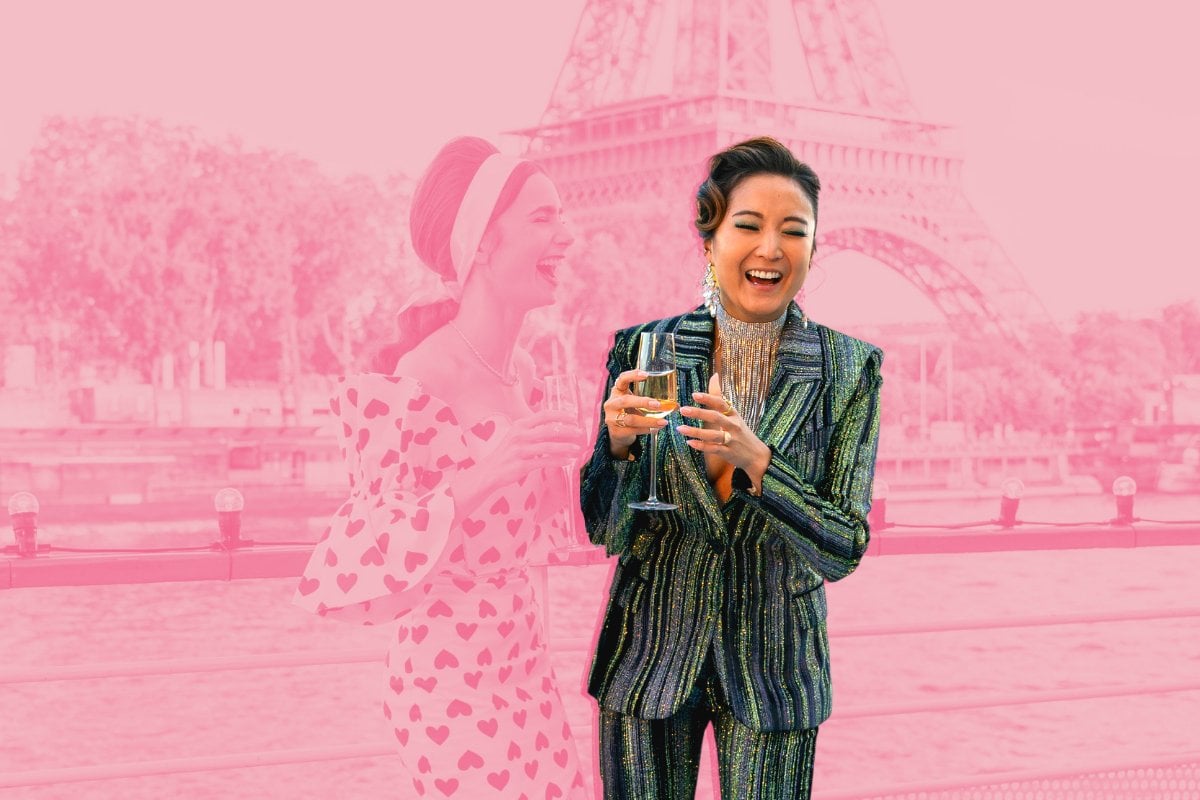 Everyone's favourite objectively bad TV show is back.
Season two of Emily in Paris begins just as season one did: with Emily out running in an outfit that would be better suited to a club. Seriously, who runs in a one-shoulder top??? Show your boobs the respect they deserve, Emily!!!
As it turns out, that's not the only thing that hasn't changed in the 14 months since this show arrived to somehow both brighten and ruin our lives. 
In the show's second season, Emily is still in Paris and she has still not learned French. Gabriel is still hot and Camille is still way cooler than both of them. Mindy, Emily's over-the-top former nanny bestie, is still the most interesting person on this show, by far.
Watch: The trailer for Emily in Paris season two. Post continues below video.
Despite a (baffling) Golden Globe nomination in 2021, Emily in Paris is not at all groundbreaking.
But it could have been.
Emily (played by Lily Collins) is an overly peppy millennial social media marketing executive who was unexpectantly transferred to her company's Paris office at the beginning of the series, and she spends season one's 10 episodes failing to emerge herself in Parisian culture.
She becomes one of Paris's biggest social media influencers after she posts a photo of herself biting into a croissant (???), makes new friends, falls in love with her hot chef neighbour, and learns that he has a girlfriend who is also... one of her new friends. 
That's pretty much the entire plot.
If you put the characteristics of rom-com leads from past decades into a machine learning AI and asked it to create a character, it would spit out Emily. 
She's adorable, but bland. She's smart, but also clueless. She's meek, but her wardrobe full of bold clothes she could never afford IRL tell us that she's also confident. Male characters fall over themselves to be with her. She excels at her pursuits despite all logical signs pointing to her not. Oh, and she became Instagram famous for doing literally NOTHING.