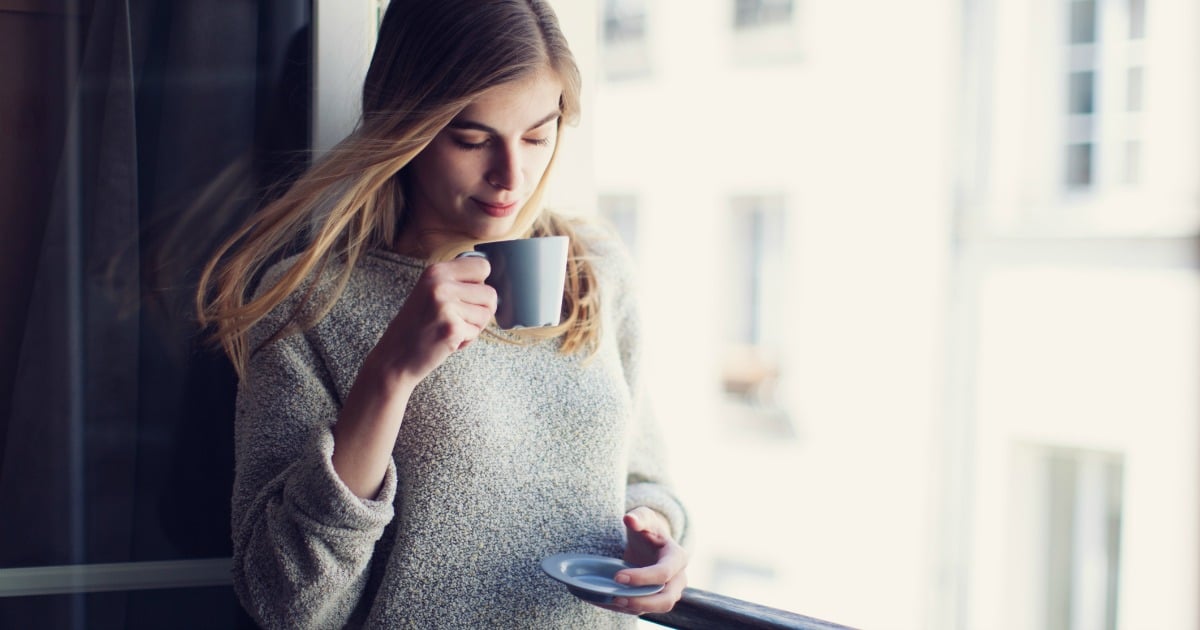 It took me a long time to embrace mindfulness because I thought I didn't have time to be mindful. This seems a bit ridiculous now that I know that the busier I get, the more stressful my day, the more demands placed on me, the more important mindfulness is, even if it's just a few minutes of alone time.
It's about living "more intentionally". Don't you love that?
To live more intentionally means we actively engage in creating our own lives, despite the many and varied tasks thrown our way. We may not be in control of our To Do List, our consumer-oriented culture, or other people's actions. However, we are in control of ourselves and how we choose to see things.
Learning to be mindful in 2017 looks a bit different from a few years back when we were told to "live in the moment," which most mothers know is difficult to achieve. Mindfulness has evolved so it can work for all of us.
Here's how you can easily introduce a little mindfulness each and every day:
1. Wake up earlier.
I know this is a hard one and I find it hard to drag myself out of bed, but by giving myself just 15 minutes before waking the kids up and rushing around the house getting us all ready, I energise my entire day.
Sometimes I spend those 15 minutes enjoying a quiet breakfast. Other mornings I walk around my backyard with my dog and just breathe in the air. Early mornings are truly beautiful and only by stopping and breathing deeply do we get to appreciate that beauty.
"It energises my entire day." Image: iStock.
2. Be kind to yourself.
I was on one of my mum Facebook groups a few days ago and a woman with a six-month-old baby wrote about her frustration not being able to lose the baby weight. She asked for advice and was hit with all sorts of suggestions for diet and exercise programs.
I wrote, "Just be kind to yourself," and told her to slow down and let her body do what it needed to do. There's no rush. My comment was liked so many times because we often forget to say that when women ask us for advice, and we often forget to be kind to ourselves.
3. Embrace imperfection.
I've turned it into a family joke now, the fact that whenever we go out for the day or take a trip I forget one crucial thing. Like that time my son and I were driving to the beach and I realised I'd forgotten to bring towels (we had to stop at Woolies and buy some) and that time we went on a family holiday and I forgot to pack even one pair of spare undies for my daughter, and there were no shops where we were headed, so we alternated between the undies and her swimmers.
Before mindfulness I would completely freak out and constantly chastise myself for dropping the ball. But guess what? I'm only human and my brain can only retain so much. Instead, I make a conscious decision to focus on enjoying these precious moments with my family; everything else is just unimportant stuff.