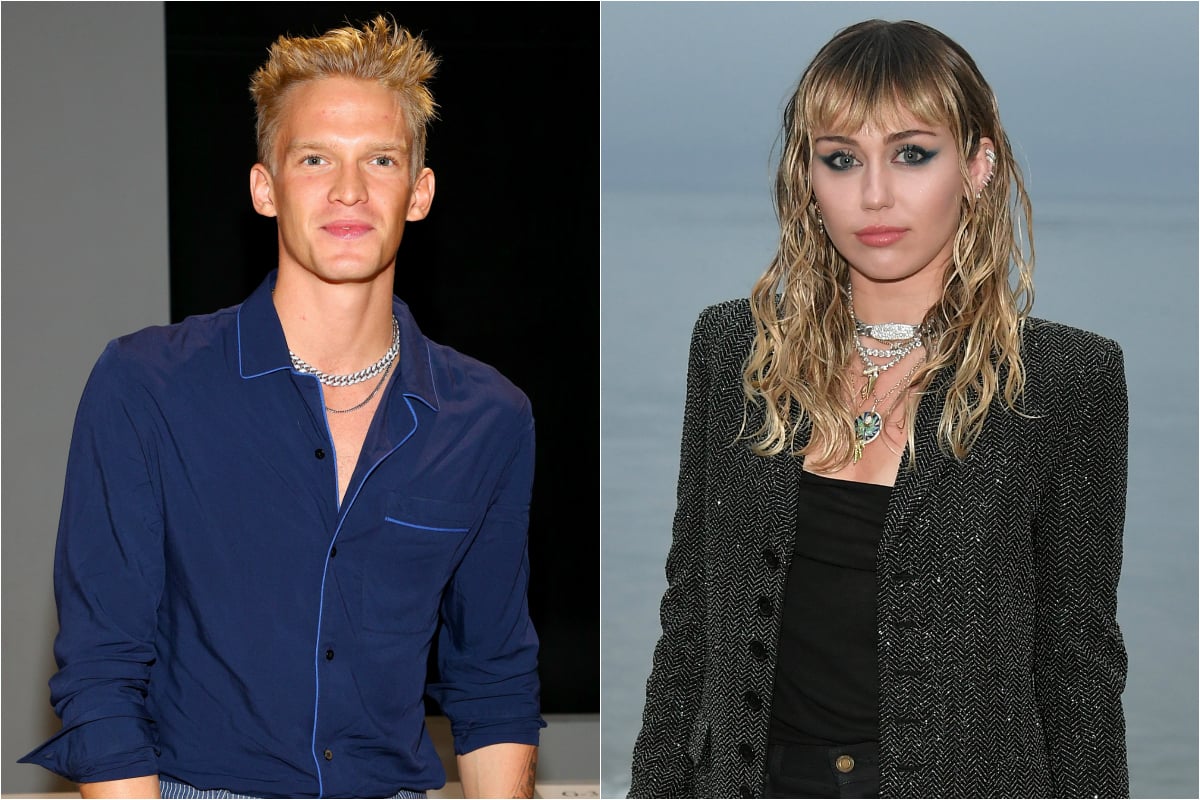 1. Oh. Apparently Miley Cyrus and Cody Simpson have "no plans" to start dating.
The past month or so has been a whirlwind for Miley Cyrus who announced her divorce from Liam Hemsworth in August, before publicly dating Brody Jenner's ex Kaitlynn Carter. And now, she's reportedly seeing Australian singer Cody Simpson.
"Can a girl not get a f***ing acai bowl and a morning make out session in peace ???" Cyrus, 26, posted to her Instagram Stories alongside a papparazzi video of her kissing 22-year-old Simpson.
The Aussie singer posted to his Instagram Stories on Sunday, with a selfie of him and Cyrus, writing: "Pre swim breakfast courtesy of baby."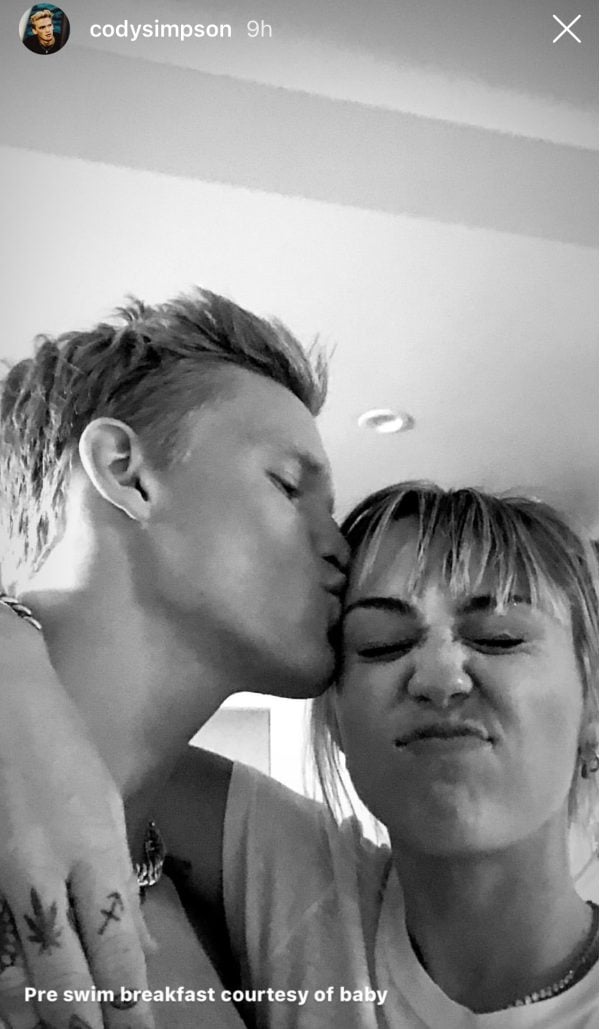 But not so fast, rumour mill. Miley and Cody are not exclusively dating, despite their public displays of affection for each on Instagram.
According to a source who spoke to Entertainment Tonight, the pair share "no plans to start dating".
"Miley and Cody have been friends for years. They have hooked up in the past. Cody and Miley have no plans to start dating each other exclusively. They both just want to have fun and are open and honest with each other about that."
On Saturday, Cyrus posted a series of Instagram Stories, calling out anyone who wants to criticise her for kissing different people.
"Men (especially successful ones) are RARELY slut shamed. They move on from one beautiful young woman to the next MOST times without consequence. They are usually referenced as 'legends,' 'heartthrobs,' 'G,' 'Ladies Man' etc… where women are called sluts/whores! I am trying to just THRIVE / survive in a 'mans' world," Cyrus wrote.