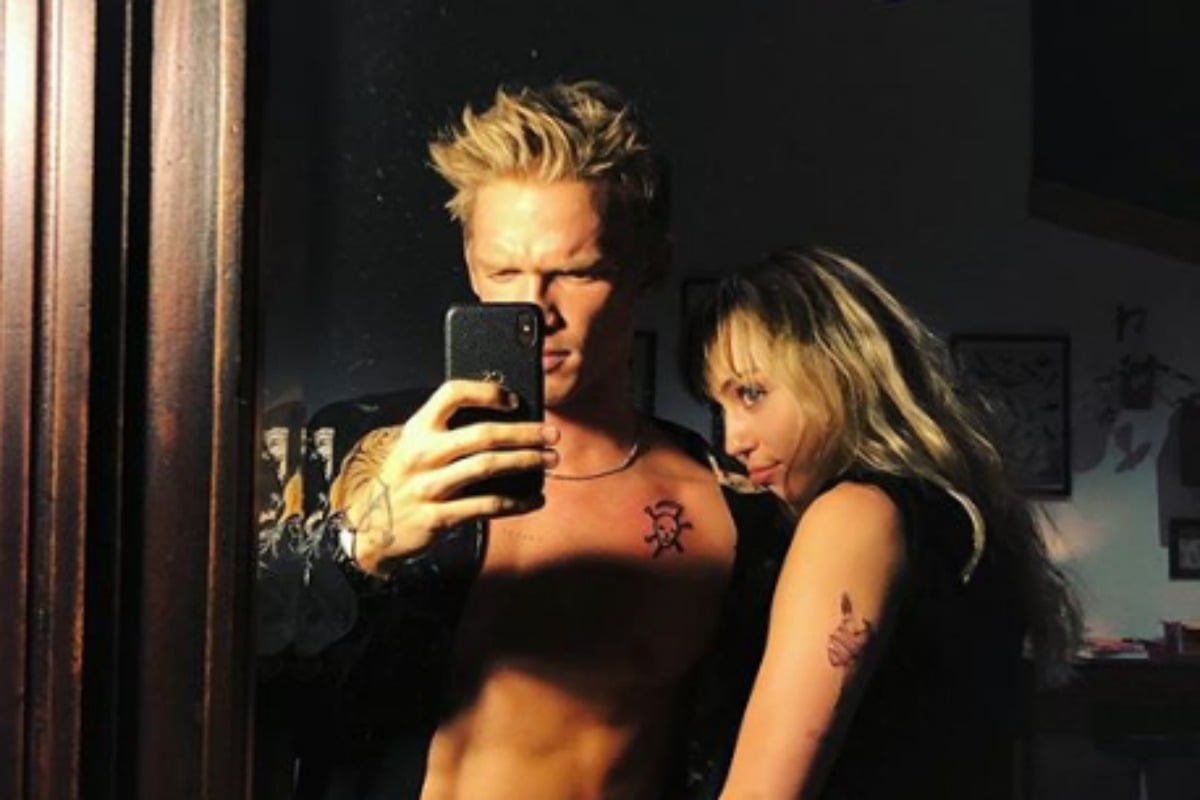 1. Miley Cyrus and Cody Simpson just got tattoos together. So I guess this is serious.
Miley and Cody's relationship might only be in the early days, but the singers haven't been shy about letting the world know they're very much a couple.
And now, the pair have decided to take the extra step and show the world they're in a somewhat-serious relationship by getting tattoos together.
Cody, 22, and Miley, 26, recently visited celebrity tattoo artist Nico Bassill's private LA studio to add a new piece each to their growing collection of ink.
Cody opted for a skull and crossbones design and Miley decided on a bleeding heart tattoo with the words "Rock n' Roll Heart" written in a ribbon.
While the tattoos aren't matching, they do seem to share a similar theme.
Cody's skull tattoo has the Grim Reaper's knife running thorough it and Miley's heart tattoo has a knife pierced through the middle. It's very romantic.
The couple later took to Instagram to show off their new ink.
 

View this post on Instagram

 

Here's a closer look.