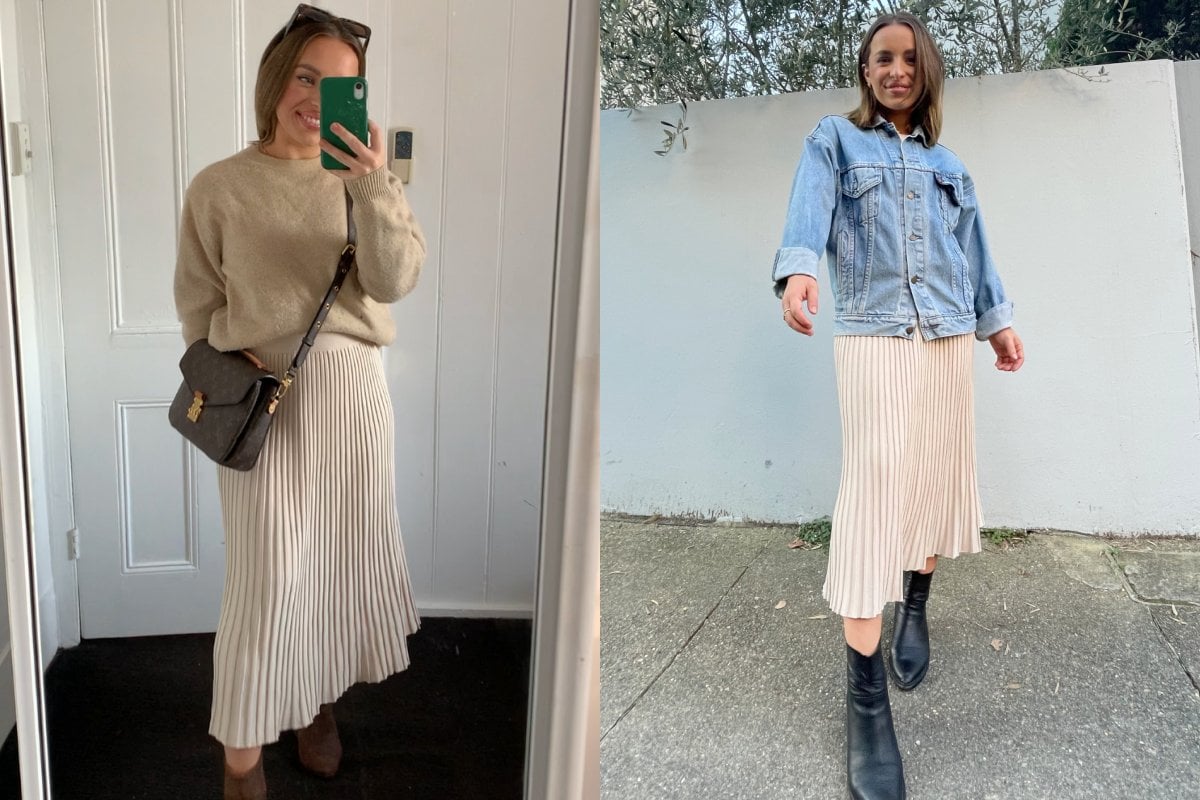 Over the past year, I've been wearing activewear and track pants almost exclusively.
Since my work was confined to my living spaces, and my 'fun' time was walking my dog, those became my everyday staples. And honestly, I didn't mind it at all. 
Watch: Meet MPlus. Post continues after video.
As someone who thoroughly loves fashion, I'm excited to get dressed up this winter, but I've got no clue what to wear. Most days, I'll reach for my trusty staples (usually a black top and jeans, with boots or sneakers), but I want to be a little more experimental this year.
The Iconic's Head of Style, Nicole Adolphe, offered to style me in the same midi skirt, with five different outfits in my existing wardrobe, and I jumped at the opportunity. These are looks I would never usually consider wearing. And some I'd wear again, others I wouldn't.
Wearing the Atmos&Here Aubrey Knitted Skirt ($69.99), here are five outfits The Iconic's Head of Style dressed me in. Plus, my honest thoughts.
Look 1 - Cosy chic.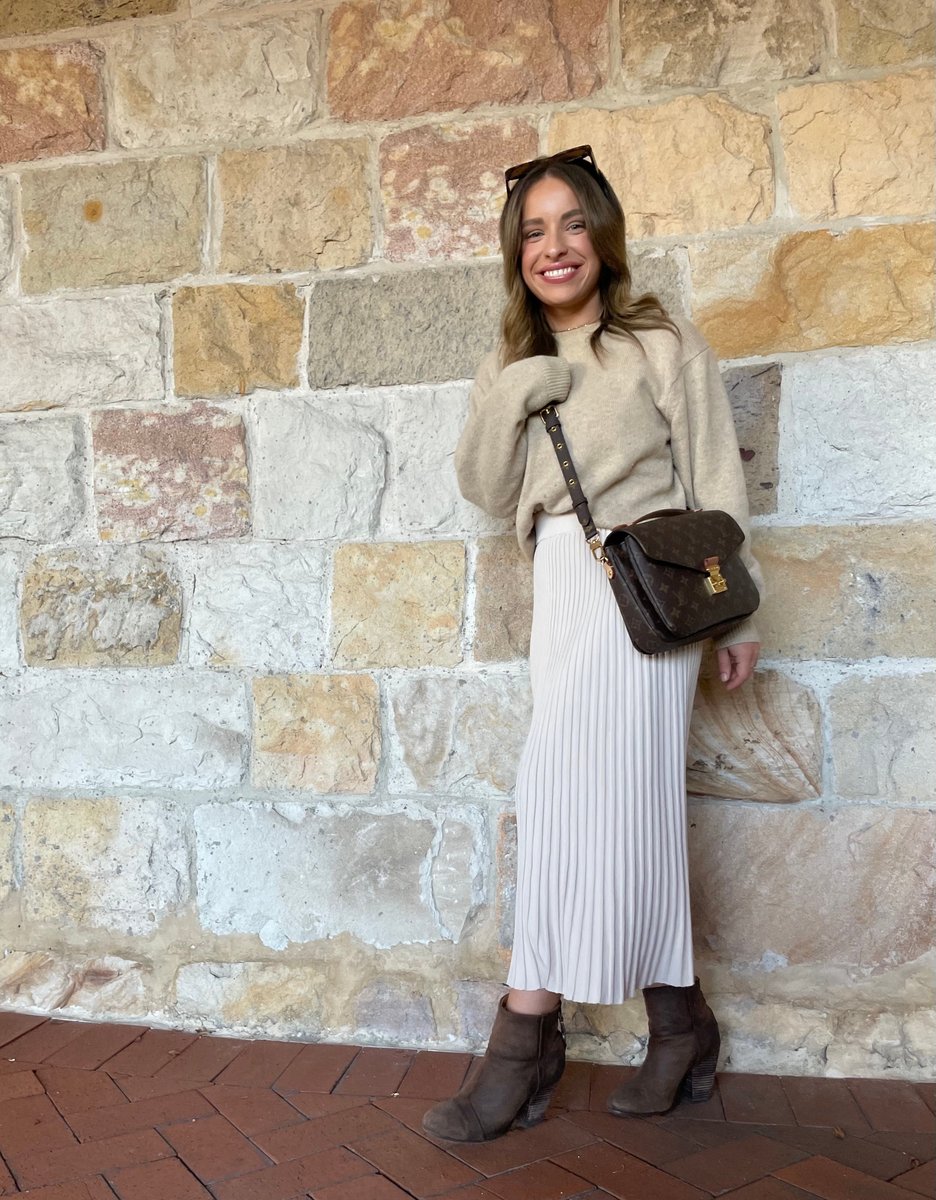 Image: Supplied.