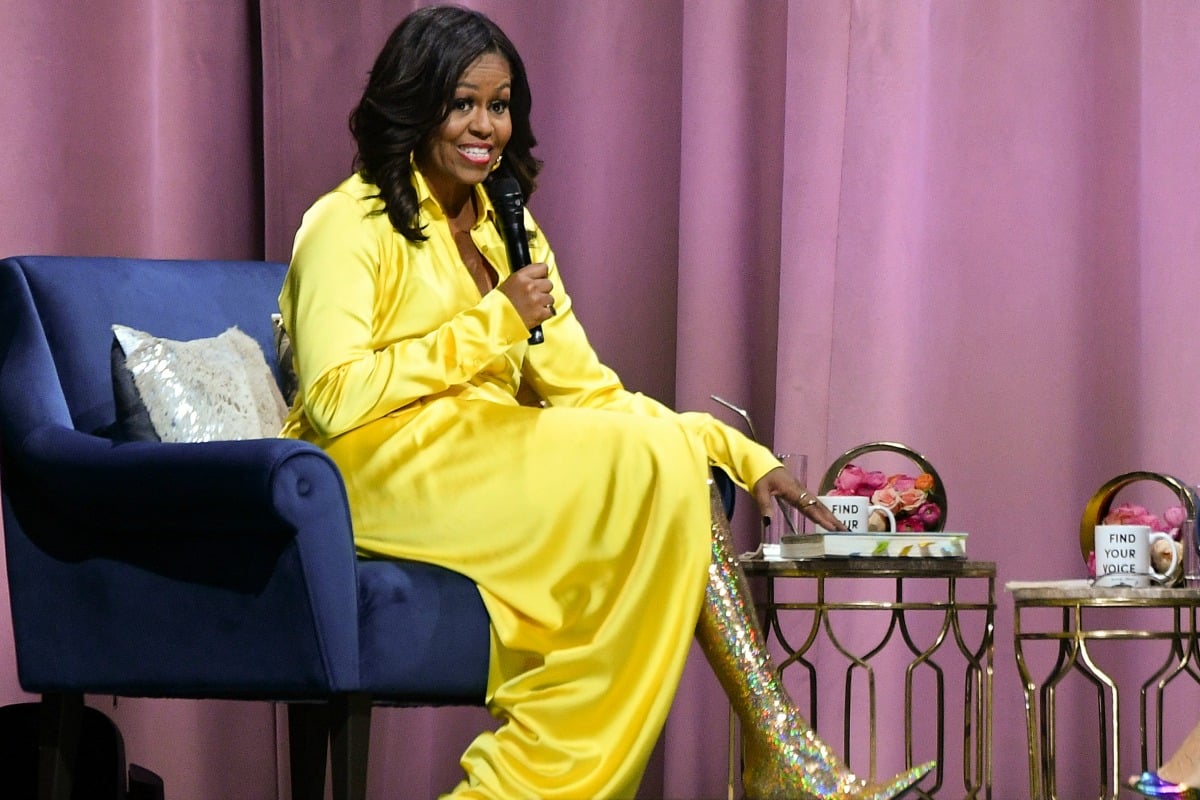 There's no denying that Michelle Obama has cemented her position as First Lady of Style.
Over the eight years of Barack Obama's presidency, the 54-year-old became well known for her sophisticated style as she graced not one but three covers of US Vogue.
And now, nearly two years on since her husband's time in the White House ended, the former First Lady's sense of style has certainly become more daring and, erm, glittery.
Appearing in New York City to promote her bestselling memoir Becoming overnight, Obama wore a pair of incredibly glittery, thigh-high Balenciaga stiletto boots.
And to make matters even more incredible, Obama appeared at the event alongside moderator Sarah Jessica Parker.
Um, we're obsessed.