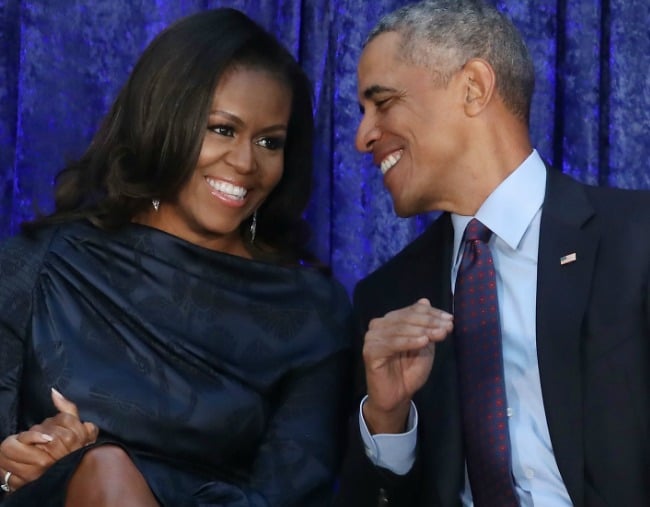 There's no doubt that Barack and Michelle Obama are relationships goals.
They work together.
They laugh together.
And they even, erm, dance together.
So when Obama dishes out love advice, we listen.
You see, Obama's former communications director Dan Pfeiffer has just released a new book called Yes, We (Still) Can. 
In the book, which details his time as a White House staffer, Pfeiffer talks about the sage advice Obama gave him just before he proposed to his now wife.
Obama, who has been married to his wife Michelle for 26 years, believes there's three questions you should ask yourself before marrying your partner.
"Here's the advice I give everyone about marriage—is she someone you find interesting? You will spend more time with this person than anyone else for the rest of your life, and there is nothing more important than always wanting to hear what she has to say about things," the former President told his staffer.
"Does she make you laugh? And I don't know if you want kids, but if you do, do you think she will be a good mom? Life is long. These are the things that really matter over the long term."
The advice has since gone viral. Here's how the internet has reacted:
Barack Obama's relationship advice to @danpfeiffer is better than 99% of the advice columns on the Internet. pic.twitter.com/AumDz0M8fY

— Amanda Litman (@amandalitman) June 22, 2018
I wish I read this 20 years ago.

— SardonicLaw (@sardoniclaw) June 22, 2018