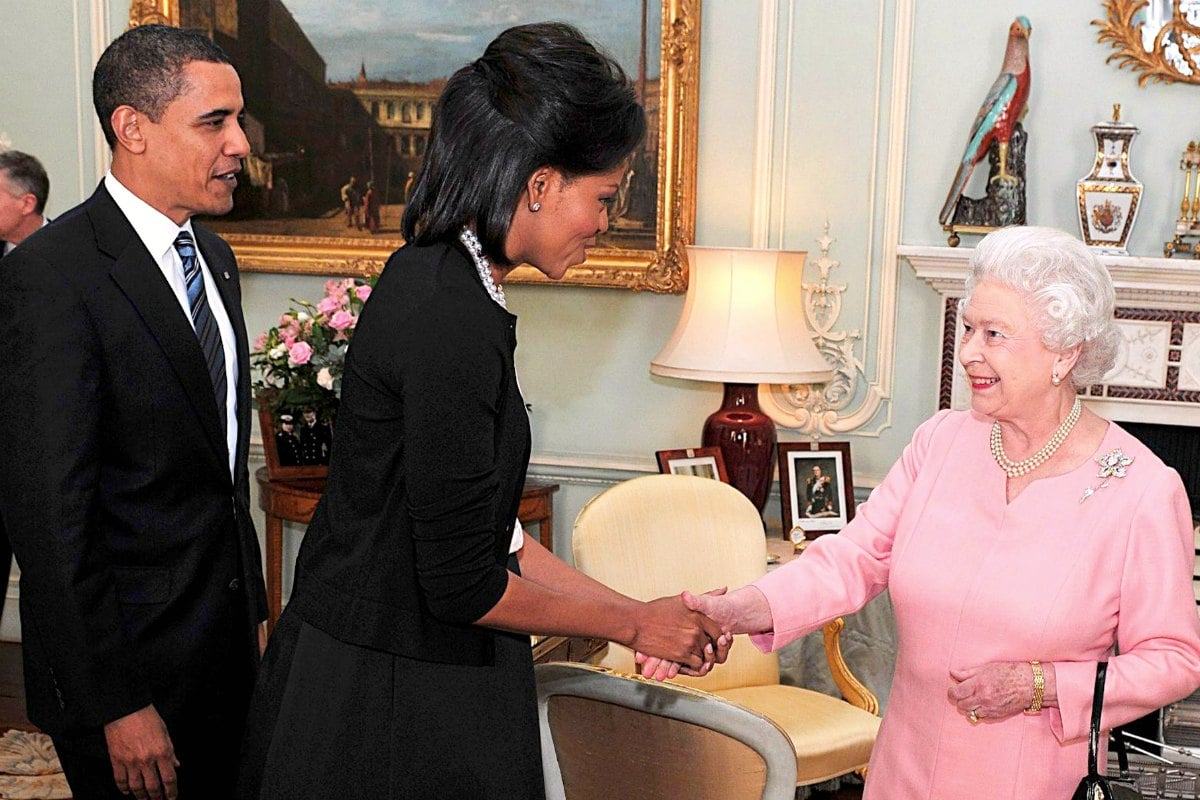 To catch up on all things royal family, make sure you check out our Royal Hub. We've got you completely covered.
When it comes to the royal family, there's a lot of talk about royal protocol, and you'd have to excuse us from thinking that it all comes from Queen Liz.
After all, as the matriarch of the British royal family, you'd think she'd be the one ensuring everyone's elbows were tucked in to the correct degree, and triple checking people's bowing and curtsying technique.
However according to former First Lady of the United States, Michelle Obama, we've been wrong about her this entire time, and she would know: she's hugged the Queen.
A love story for the ages… we love how much the Queen loves her corgis.
Currently doing press for her new memoir Becoming, Michelle shared the time the Queen casually picked her up on a visit to Windsor Castle in 2009 while her and Barack Obama were attending the G20 summit.