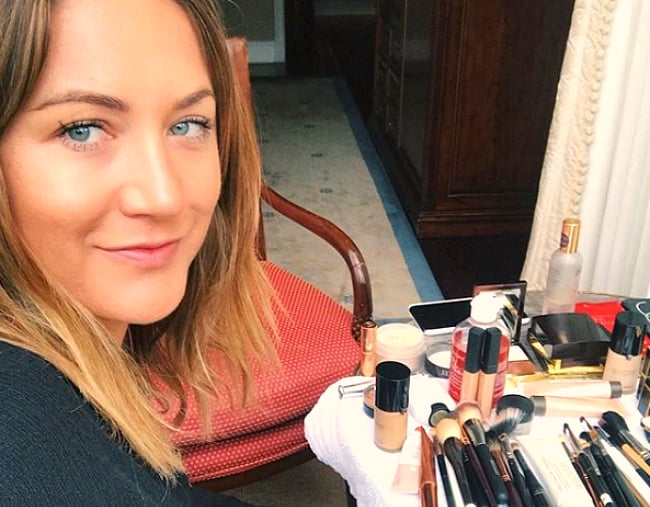 For all the Met Gala 2018 red carpet celebrity looks, check out our full Met Gala fashion story here.
Believe it or not, I was only told by my agent in NYC that I had been booked for the Met Gala around two weeks before the event.
The client: Talita Von Furstenberg, grand daughter of Diane Von Furstenberg, who is one of the most well known NYC-based fashion designers in the U.S.
I would be working with the DVF team to create a makeup look for Talita, who turned 19 today, on the day of the Met Gala. Not a bad way to spend a birthday.
Here are some of the wildest looks from Met Galas gone by. Post continues after video.
Preparing for the Met Gala
Over the weekend, just two days out from Met Gala I was anticipating what the gown would look like.
On Saturday afternoon my agent had emailed and in my inbox I had the mood board with pictures of the incredible sky blue dress with extended train. It was magical and angelic all in one.
The makeup references were very Charlotte Tilbury-esque and I was thrilled that my first Met Gala makeup would suit the fresh and luminous beauty style I'm known for creating.
One day out from event I started to organise my makeup kit to ensure I had every bronze palette, highlighter and dewy product I could possibly have on me… just in case.