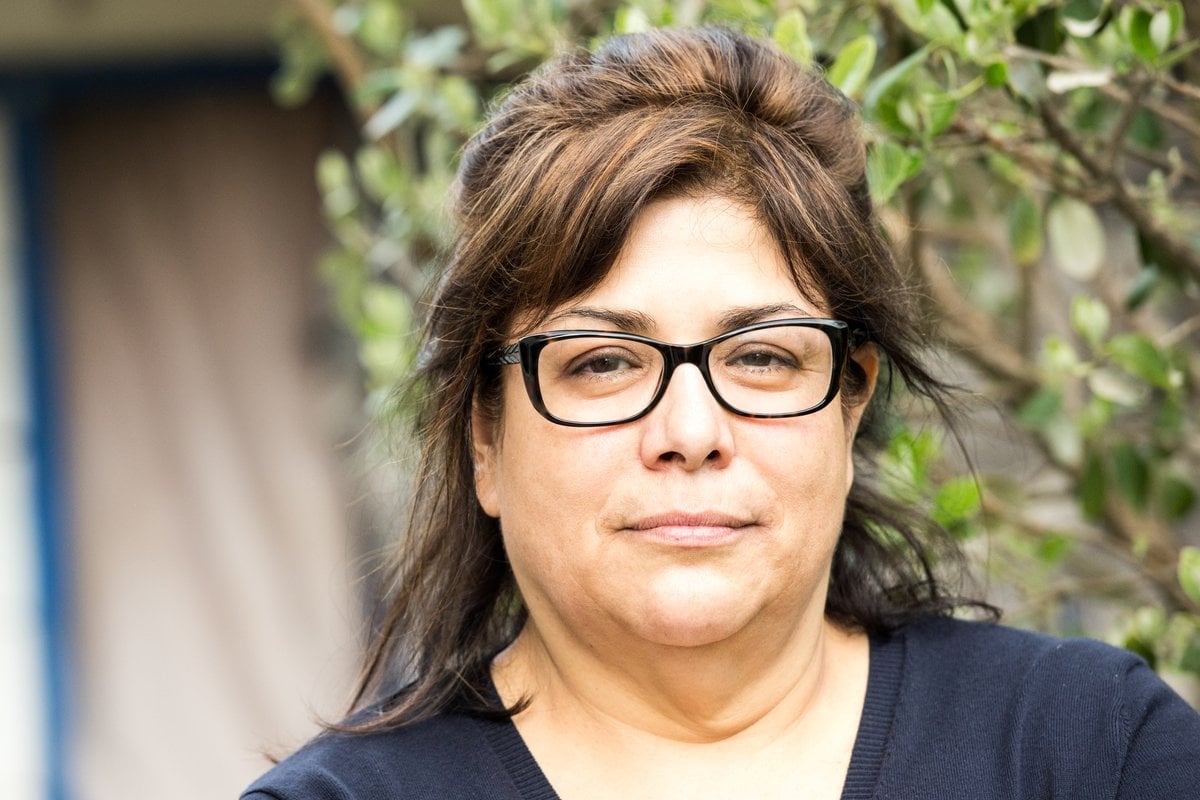 Tammy was only 36 when she entered menopause after needing a full hysterectomy. 
When it happened, Tammy felt alone and out of place. 
"All of the menopause pamphlets feature women in their late 50s. No one looked like me. I couldn't identify with anyone," she told Mamamia.
But Tammy isn't alone. 
When your period ends before age 40, it's considered premature menopause. According to menopause specialist and creator of the Balance App, Dr Louise Newson, one in 100 women go through premature menopause naturally. 
Eight in 100 enter menopause early because of a hysterectomy or chemotherapy, like Tammy. 
Another five per cent of women enter early menopause between 40 to 45. And in Australia, with 12.8 million women, trans- or non-binary people with ovaries, that means thousands of us will hit menopause before age 45.
Menopause affects your fertility, health, and mental health, and can be a difficult time. 
That's why everyone with ovaries, and those who care about us, in our 20s and 30s need to know about it too.
Side note: The Very Peri Summit, presented by Mamamia, is coming soon. It's an online event with everything you need to know to navigate perimenopause, the super fun (sometimes) decade long phase before menopause. It's streaming over two evenings and is available to catch up on demand anytime.  Get your tickets to make sure you don't miss out when help finally arrives!
Here are some of the basics you need to know:
1. Symptoms start well before your period stops.
When you've had no periods for 12 months, that's considered menopause. But it doesn't start there!
Perimenopause, the transition time just before, can happen between two to 10 years earlier. 
That means you could experience symptoms sooner than you expect. 
For some women, perimenopause is barely noticeable. You might skip a period every now and then, or notice changes in your cycle. But for some, perimenopause comes with several tough symptoms.
Lily hit perimenopause around 39. At first, her libido increased as her hormones changed, and she felt great, but then things swung in the opposite direction. 
"After the high came the low, and then the lower, and then an ever lower low until I felt like I had completely lost my sense of self and my place in the world. It is a difficult thing to explain, but an impossible feeling to live with."