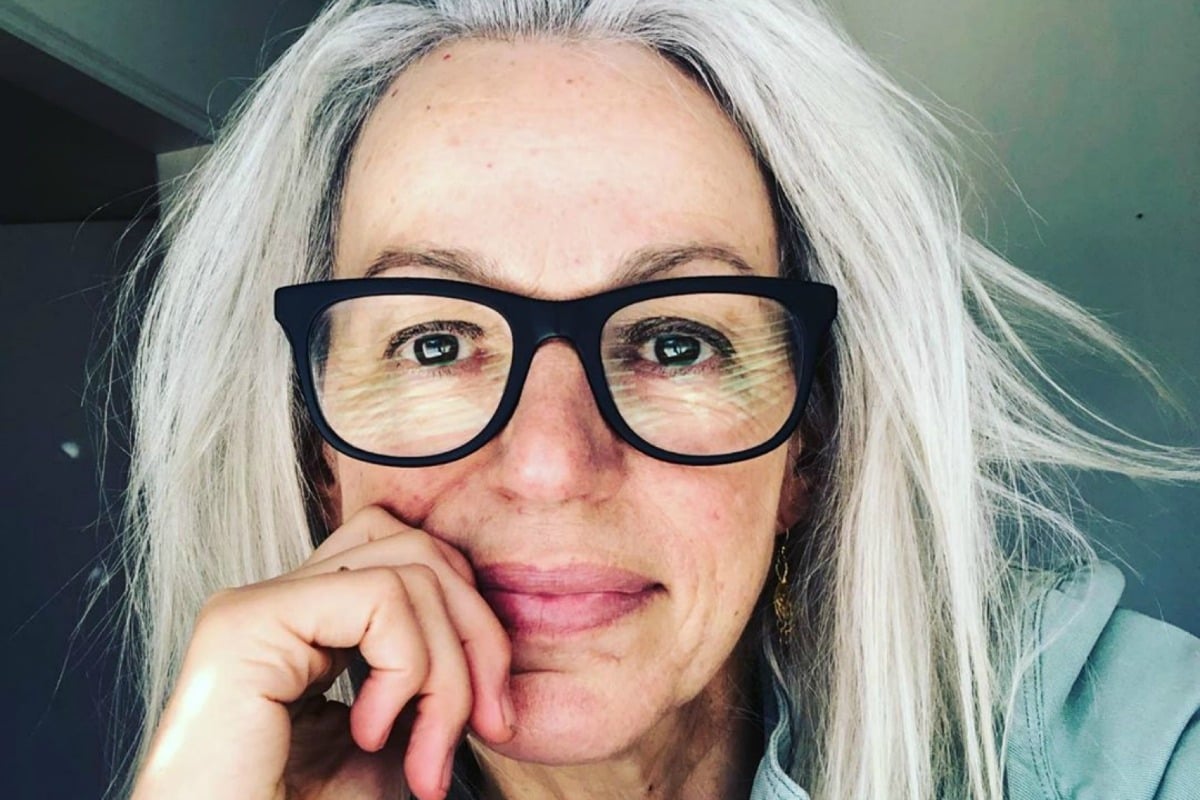 I learned everything I knew about menopause from the nuns at my Catholic girl's high school, and it went something like this: You turn 50 and your periods stop. That was it.
So when I started getting menopausal symptoms at around age 45 I actually thought I was going mad rather than going through a natural part of life.
So, in the interest of sharing, here's my list of what to expect when you're not expecting ever again!
1. Your brain disappears into a fog so thick you think you may never find it again.
It's a little like how your brain turns to mush when you're pregnant, although this time there's no chance of a baby at the end of it.
I recently held a 21st birthday party for 130 people and realised at 8pm the night before that I had forgotten to order the food – didn't forget the alcohol though so it was all good.
Side note: The Very Peri Summit, presented by Mamamia is coming soon. It's an online event with everything you need to know to navigate the (extremely fun) perimenopausal period. It's streaming over two evenings and is available to catch up on demand anytime. Discounted early bird tickets go on sale tomorrow! Get your tickets to make sure you don't miss out when help finally arrives!
2. You'll have mood swings to rival Serena William's backhand.
I could go from Goddess to Godzilla in minutes and heaven help you if you were in my line of fire.
3. Your pelvic floor gets a little, well, loose.
All those Kegels you were meant to do after having children, and didn't, come back to haunt you.
You walk straight past the Carefree and head to the Poise. A big belly laugh needs to become a chuckle so you don't trickle. You get the idea…
4. Yes, you may find your vagina is on the dry side.
Just remember that coconut oil isn't just for making stir fry or protein balls.
5. Hair becomes an issue.
Whilst the hair on your head seems to thin dramatically, you can somehow manage to grow a moustache and mystery hairs on the back of your thighs that you can feel blowing in the breeze but can never find.
6. Hot Flash is not a Marvel character.
The summer doona stays on year-round.
When Nelly sings "It's getting hot in here, so take off all your clothes" you're like no problem dude!
Menopause isn't referred to as "The Change" for nothing.
Is The Change making you anxious? We talked all about it. Post continues below.
Now, here's a few things I hadn't expected that really surprised me:
7. My periods stopping felt freeing.
I always had super heavy and long periods, was often anaemic and had to have iron infusions.
I bled on public transport, on my clothes, down into my shoes, over the sheets, at school, at work, teaching yoga, everywhere.