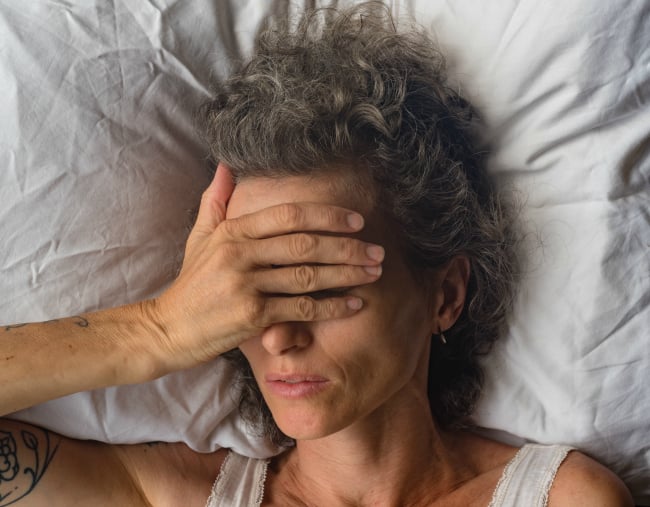 More and more Australian women are facing a silent career killer. It can increase their dissatisfaction with work, their absenteeism and their intention to quit their jobs. Menopause is one of the last great taboo subjects in the workplace but its impacts are great – and it's time we talked about it.
Menopause typically occurs in women around 51 years of age. Prior to this women also pass through a period of peri-menopause where symptoms are apparent. These include fatigue, hot flushes, sleep disruption, irregular and unpredictable bleeding, urinary issues and mood swings. In all, menopausal symptoms generally last from four to eight years.
This directly relates to the workforce in Australia because the participation of women over 45 years of age is steadily increasing, particularly in the 55-64 age group. Between 1999 and 2012, this group's workforce participation rate grew by a staggering 23%.
While workplaces in Australia have slowly incorporated the needs of pregnant and breastfeeding mothers into their cultures, those at the other end of the journey are neither acknowledged nor understood.
What do we know about menopause and work?
A large study of women over 40 working at Australian universities was conducted in 2013-14. It's one of the few to examine this issue locally.
This research showed that menopause did not necessarily affect job performance. But there was a strong link between the severity of symptoms and reduced engagement and satisfaction with work – as well as a higher intention to quit work.
Unsurprisingly, these reactions can have negative impacts on career aspirations. A 2013 report, Older Women Matter: Harnessing the talents of Australia's older female workforce, examined the issue of attracting and retaining older women in Australian workplaces. While not directly about menopause, this report argued that employers could reap significant benefits by examining their strategies and policies for employees in this demographic.
Studies overseas, particularly in the UK, have more comprehensively explored the link between workplace performance and menopause. It is generally agreed that women are often able to conceal their symptoms and manage their workloads. Yet they often do so at their own personal expense.
One study found that only a quarter of respondents felt comfortable enough to discuss their menopausal symptoms with their line managers. Most believed it was a personal and private matter. Other reasons for non-disclosure included the belief that it had no impact on their work, and their manager being male and being embarrassed.
The consensus then is that this important group of employees need support so that menopausal symptoms can be discussed and managed. That in turn means employees can be retained and developed. But how do employers make this happen?
A case study: Nottinghamshire Police.
When Detective Constable Keely Mansell was faced with early onset menopause at the age of 38, she was at a loss about how to manage her symptoms in her male-dominated workplace. She left the UK police force for a short time. After finding a treatment that worked for her, she returned to work and developed Nottinghamshire Police's Menopause Managers Guide, which was introduced in 2017.
The policy suggests a range of practical steps to support women going through menopause. These including: increased frequency of breaks; access to toilet facilities; adjustment to uniform and workspaces; and flexible working arrangements.