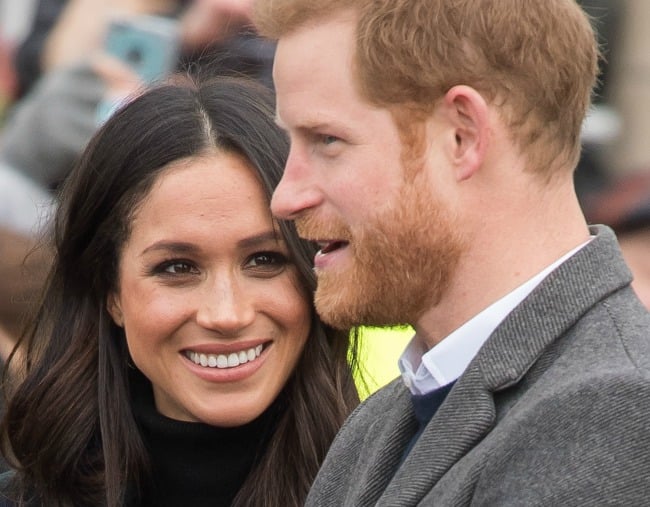 To catch up on all things royal family, make sure you check out our Royal Hub. We've got you completely covered.
Royal names are confusing at the best of times and the surname of Meghan Markle and Prince Harry's possible future child has truly thrown us in a loop.
While the family name of the British Royal Family is said to be Mountbatten-Windsor – after Prince Philip and the Queen – it's often not the official last name used by royals.
Instead, it's more common practice for royal children to take the dynasty or house title of their parents as their surname. For example, according to The Sun, Prince William and Prince Harry were referred to as William and Harry Wales due to their father being Prince Charles of Wales. Likewise Kensington Palace has previously stated Prince George's official name on his school register is 'George Cambridge' after his parents, the Duke and Duchess of Cambridge.
It's believed this was adopted to allow royal children to better adjust at school, which makes sense when you call the Queen of England your great-great-grandmother.
Following this royal protocol, the children of Meghan Markle and Prince Harry would therefore be set to carry the last name of Sussex – as the couple's titles are the Duke and Duchess of Sussex.
Despite this, there is a royal loophole that could suggest their potential offspring won't be royals in the strict sense.
In Letters Patent issued by King George V in 1917, it states only the children, and grandchildren of the sons of any Sovereign in the direct male line will hold the titles of His/Her Royal Highness, and Prince and Princess.
Currently this means royal titles are only reserved for Prince Charles, Prince William and his children – Prince George, Princess Charlotte and Prince Louis, meaning the future children of Meghan Markle and Prince Harry could go by Lord and Lady Mountbatten-Windsor. Prince William and Kate Middleton's children are an exception to the rule because their father is directly in line to the throne.
However – this would all change if the Queen chooses to abdicate the throne, or passes away before their children are born. In this case Meghan Markle and Prince Harry's offspring would be given official Prince and Princess titles as they're the grandchildren of the Sovereign (Prince Charles) in the direct male line (AKA Prince Harry).
We should also add the Queen herself can override any of this and give her future great-grand children 'royal titles' because well… she's the Queen and can do whatever she damn well pleases.
Like we said… royal names are bloody confusing.