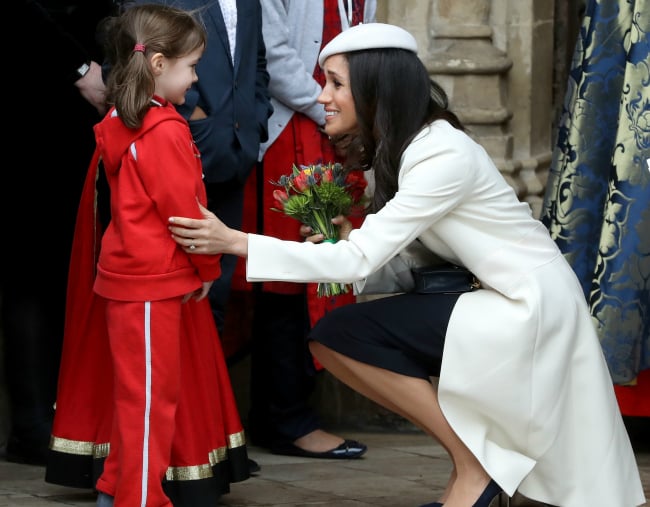 Prince Harry and Meghan Markle have been married for a solid two months now, and obviously admirers of the Royal family are already eager for a pregnancy announcement.
If the Duke and Duchess of Sussex do decide they want children and Markle is lucky enough to fall pregnant, then no doubt baby-name speculation will go into overdrive.
In fact, it's already begun, despite there being no signs whatsoever of any pregnancy.
But moving past that…
Prince Harry did say last year in their engagement interview that "hopefully we will start a family in the near future", so the couple evidently do want kids sometime soon-ish.
Apparently the newlyweds do have more freedom when it comes to baby-naming as their children are not likely to inherit the throne. Hence, whilst the Duke and Duchess of Cambridge's first born, Prince George, is third in line, Prince Harry and Meghan Markle don't have as much pressure to choose a traditional royal name.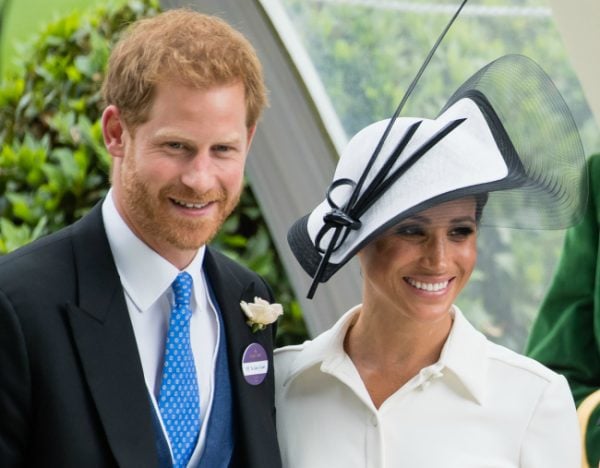 According to Glamour , Pamela Redmond Satran, co-creator of baby name website Nameberry, predicts that the pair will pay tribute to Prince Harry's late mother if the baby is a girl.
"Diana is of course Harry's mother's name and the people's top choice for Meghan and Harry's daughter," Satran explained to the publication.
"William and Kate broke some royal ice when they used Diana for one of Princess Charlotte's middle names, but Harry and Meghan could take that one step further by using Diana as a first name.
"Diana is the name of the Roman goddess of the moon and the hunt. Her Greek equivalent is Artemis, which be an alternative choice."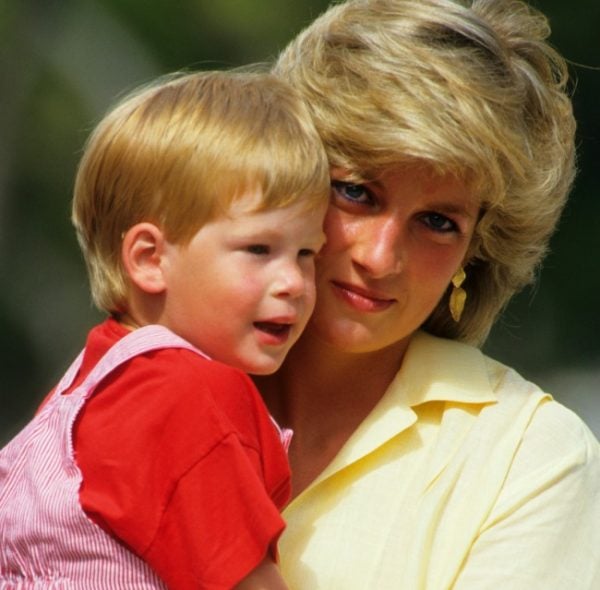 She also picked out Eleanor or Sophia if they have a baby daughter, as both names have ties to British and American culture.
If the couple do have children and have a boy, Satran thought Alvin would be a safe bet for the couple to pick. Alvin Ragland is the Duchess of Sussex's late grandfather on her mother's side.
Doria Ragland's father, Alvin Ragland, was aged 82 when he passed away from tripping on his dog's leash whilst going for a walk, according to the Daily Mail who discovered the LA's coroner's case report. Alvin was an antique dealer and is said to have had a great impact on Markle's life, especially when it came to overcoming racial prejudice.
Other potential names that have been forecasted include Arthur and James - both were speculated to be possible names for the Duke and Duchess of Cambridge's son Prince Louis, and Satran thinks that they are still on the cards if there are anymore Royal children.
No pressure, though, Meghan and Harry! No, really!