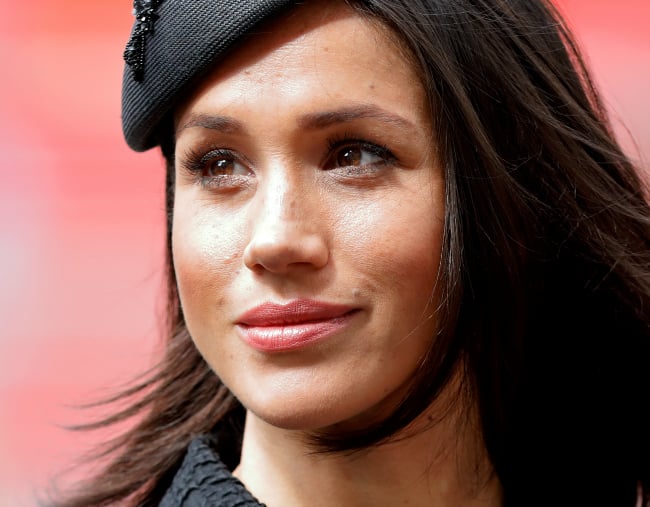 This week, Meghan Markle's father Thomas Markle took part in a scathing interview that saw him criticise the royal family, their staff, and his very own daughter, The Duchess of Sussex.
In an incredibly long and reportedly unpaid interview with The Mail on Sunday, the 74-year-old said the only phone number he had to contact his daughter had been disconnected, and that he hasn't spoken to Markle in 10 weeks.
"What riles me is Meghan's sense of superiority. She'd be nothing without me," he said.
It's perhaps the most scathing, and outrageous act from Meghan Markle's estranged American family yet, but it's not the first time this has happened. This interview marks yet another attack on the Duchess since she became engaged to Prince Harry in November.
But when did it all start? And who are all these people?
Allow us to explain.
Thomas Markle (Father).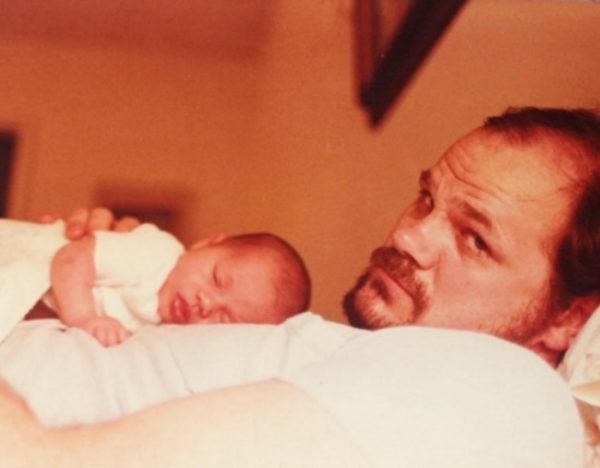 In the weeks leading up to the wedding of Meghan Markle and Prince Harry in May this year, controversy surrounded her 74-year-old father Thomas Markle, who divorced her mother Doria Ragland when she was 6-years-old. Originally, it was announced that Thomas Markle would be walking Meghan down the aisle.
"Prince Harry and Ms. Markle are very much looking forward to welcoming Ms. Markle's parents to Windsor for the wedding," Prince Harry's press secretary confirmed in early May.
But when it came down to the weeks leading up to the wedding, chaos unfolded after Thomas Markle claimed he had a heart attack just a week before the wedding. He  said he needed to have urgent surgery to "go in and clear blockage, repair damage, and put a stent where it is needed", and would be unable to attend the wedding.
Prior to the heart attack, Thomas Markle was accused by The Daily Mail of setting up paparazzi photos which showed him reading a book titled Images of Britain, and sitting at an internet cafe while looking at pictures of his daughter and Prince Harry.
It was estimated by The Daily Mail that the images could be earning Thomas Markle up to $20 000.
Unable to attend the wedding, Prince Charles walked Meghan Markle down the aisle, despite hope by many that her mother Doria Ragland would break the patriarchal tradition and do the honour.
In a tell-all interview with Good Morning Britain in June after the wedding, Meghan's dad spoke about her relationship with Prince Harry, including how the 33-year-old royal asked for his permission before marrying her.
"Meghan told me first and then a few times after that Harry got on the phone with her and asked for her hand over the phone," he said.
"I said, 'You're a gentleman, promise me you'll never raise a hand against my daughter and of course I give you my permission.'"
He added that when he told Meghan he couldn't attend the wedding, she cried.
Samantha Markle aka Samantha Grant (Half-Sister).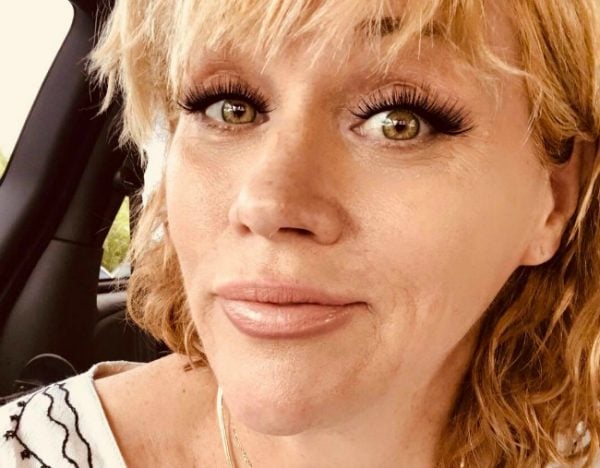 Last year Meghan Markle celebrated her first Christmas with the royal family, as the fiance of Prince Harry.
In an interview following Christmas, Prince Harry made the off-hand comment "It's the family that, I suppose, she's never had." Meghan Markle's half-sister, Samantha Markle, publicly slammed him for the comment on Twitter.
"Our dad is amazing and completely self sacrificing," she wrote.
"Actually she has a large family who were always there with her and for her. Our household was very normal and when dad and Doria divorced, we all made it so it was like she had two houses. No one was estranged ,she was just too busy. Read my book complete with facts and photos," she continued.
"Meg's family (our family) is complete with sister, brother,aunts, uncles, cousins, and the glue of our family, our amazing completely self-sacrificing father. She always had this family... Marrying merely extends it," she finished.
Just one month later, in January, Samantha Markle attacked her half-sister, saying "if you can spend $75,000 on a dress, you can spend $75,000 on your dad".
Then in February, she again insinuated Meghan was greedy for not helping their bankrupt father. "Honestly, what she could spend [financially] in a weekend would greatly help dad... I think you need to step up to the plate and make sure he is well taken care of."
The public response from Samantha Markle was speculated to be part of promotion for her "tell all" book, Diary of Princess Pushy's Sister. Samantha was, unsurprisingly, not invited to the wedding, and she went to every tabloid possible to tell them about it.
In April, just weeks before the wedding, Samantha Markle posted a series of tweets attacking her sister for not being invited to the wedding.
The 53-year-old accused the couple of inviting "complete strangers", claimed "no one" from the Markle family made the cut, and ironically said she deserved an invitation "out of respect", despite not having seen her sister since 2008.
"Out of respect and humanitarianism, the Markles should be invited if 2000 complete strangers are," she wrote, according to The Sun. "Our uncle, brother, me, best friend of 30 years, nephews. Our issue is not a matter of closeness. Family is family."
Just yesterday, Samantha Markle launched herself back into the public eye once more when she responded to comments about Thomas Markle made by Chrissy Teigen, calling her a "pudgy airhead."
Thomas Markle Junior (Half-Brother).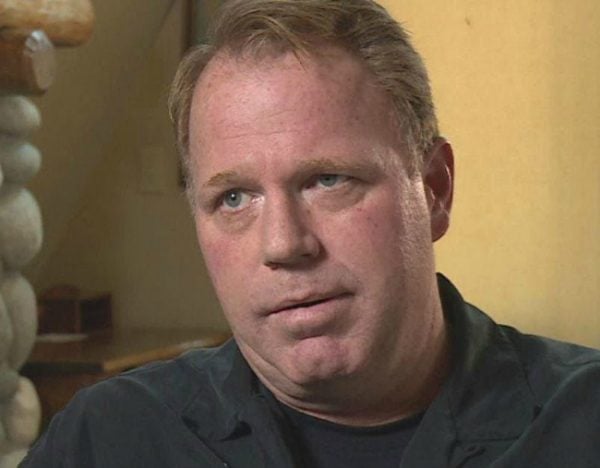 51-year-old Thomas Markle Jnr, like his sister Samantha, also responded to Prince Harry's comment about being the family she never had.
"[Meghan's father] dedicated the majority of all his time and everything to her," he told The Daily Mail in December.
"He made sure she had what she needed to be successful and get to where she's at today."
Perhaps most shocking though, was his letter published in April, which called on Harry to cancel the wedding saying Meghan was "obviously not the right woman for you" and marrying her would be the "biggest mistake in royal wedding history".
He went on to call his sister a "jaded, shallow, conceited woman that will make a joke of you and the royal family heritage".
"Not to mention, to top it all off, she doesn't invite her own family and instead invites complete strangers to the wedding. Who does that?" he said.
Later, in April, Thomas Markle Jnr sat down for an interview with Sunday Night, and said he wasn't aware he and his sister had ever had a falling out, but acknowledged he wasn't invited the then upcoming royal wedding.
"I didn't even know that we had a falling-out, so I would like to see her again. I want to give her a hug and tell her how proud I am of her, but, you know, I really have to travel a really long way to do that."
Yes, this is the same man who just months earlier called her jaded, shallow and conceited.
He told Melissa Doyle while the family may be "fractured", they are still family.
Despite his spiteful slamming of his sister in the media, just a month before the wedding, Thomas Markle Jnr sent her a letter begging for an invite.
"Meg I know that I'm not perfect, nor is anyone else in our family, as I'm sure you have read by now. But good, bad, or perfect, we're the only family that you have.
"I'm sorry for venting my frustrations about [how] he should call it off, but I was disappointed and confused about not getting invited… I really only wish you the best."
He even mentioned the importance of having family at such an important event, even though he previously claimed it to be  "the biggest mistake in royal wedding history".
"It does hurt my feelings not getting invited to your wedding, along with the rest of the family. But it's not too late to send me an invite along with your entire family.
"We should all be there to show our love and support on your wedding day because that's what families do. Not to mention, how long it's been since we all seen and have gotten together, that would be very nice."
Thomas Markle Jnr lives in Grant's Pass, Oregon, and works there as a window fitter.
The controversy surrounding Meghan Markle's family would inevitably be incredibly difficult to manage, especially since the scathing interview's appear to be far from over, as the family appears to jump at any opportunity for publicity.
Kate Middleton has reportedly been an incredible support to Markle, with Vanity Fair reporting that she regularly makes an effort to invite Meghan over for a cup of tea.
Want to be part of something BIG? Want to help make the world a better place for women and girls? Plus go in the chance to WIN $100? Take Mamamia's survey now!