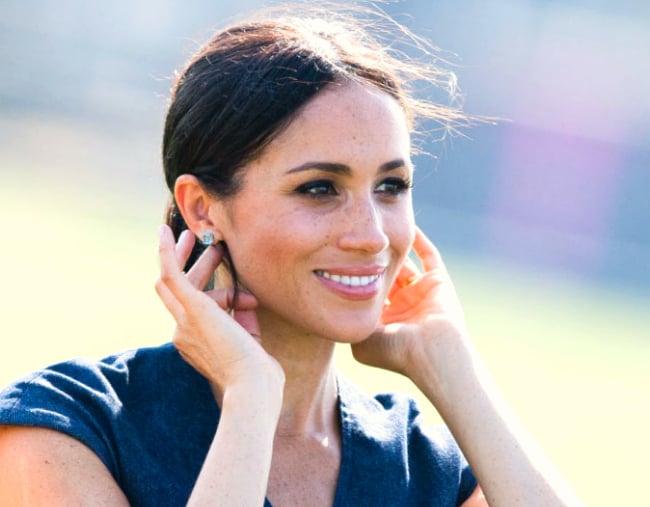 One can only imagine the spectacular pieces of jewellery Meghan Markle's seen and worn since becoming The Duchess of Sussex.
On her wedding day, the 36-year-old wore the diamond-encrusted 1932 Queen Mary Tiara Bandeau, and according to Vogue, the former Suits actress has also received a number of pieces of jewellery of late.
They include Princess Diana's aquamarine cocktail ring, which Meghan wore at her wedding reception, and the diamond and pearl earrings gifted to her by The Queen to celebrate their first official royal engagement together.
While we're sure her (possible) children with The Duke of Sussex Prince Harry will have many extravagant and historical pieces earmarked to be handed down to them in their lifetimes, there's one piece of jewellery Meghan's saving for her daughter, should she have one.
Only, it's a piece that has nothing to do with the royal family, which is perhaps why Meghan feels it's so important her daughter have it.
In a resurfaced 2015 interview with Hello Magazine, the then-34-year-old said she treated herself to one expensive item she'd been wanting for years. A watch.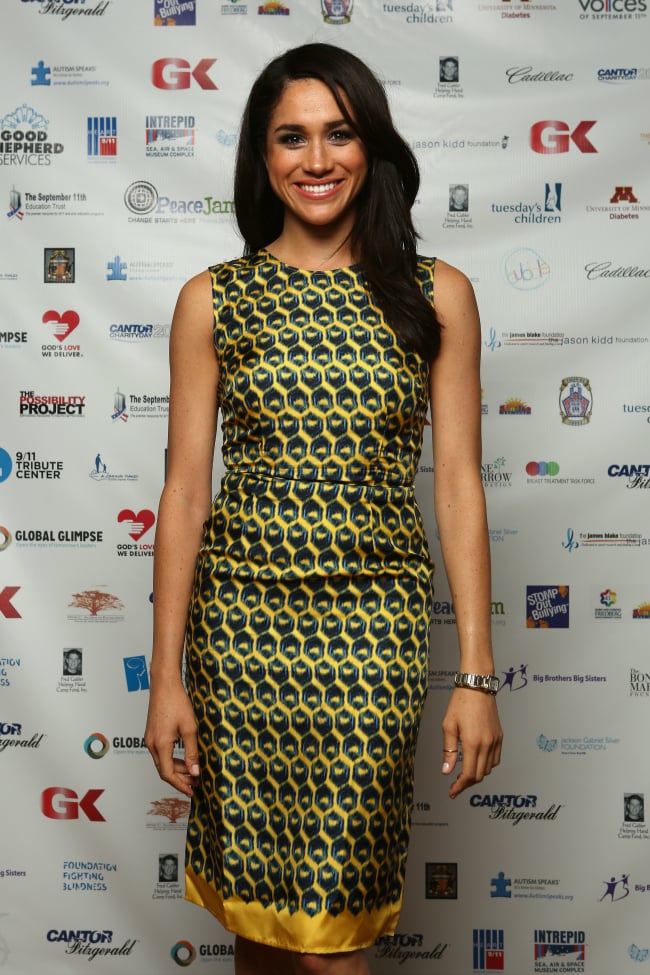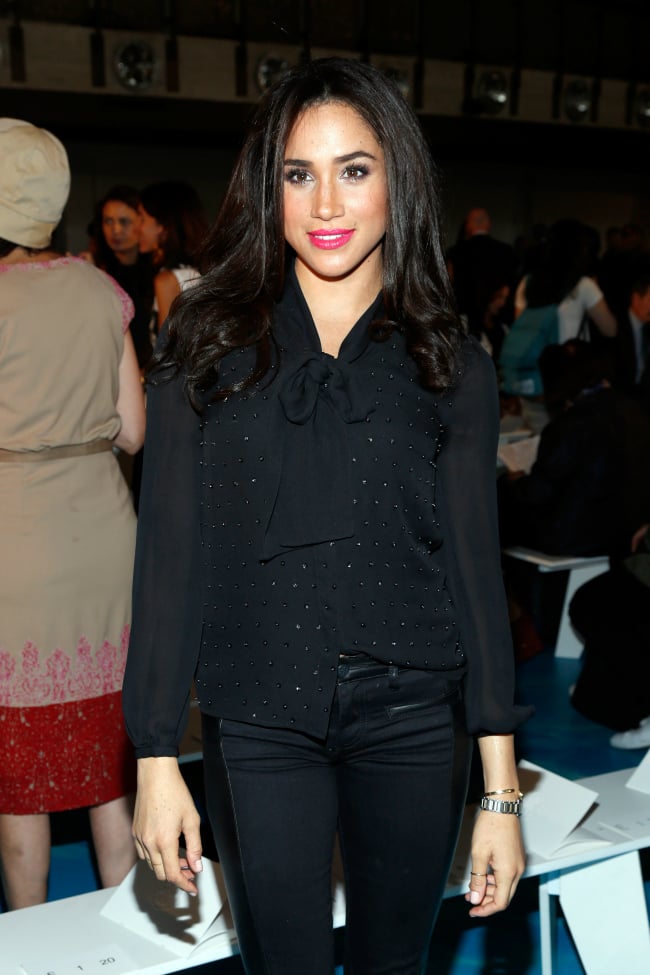 "I've always coveted the Cartier French Tank watch. When I found out Suits had been picked up for our third season – which, at the time, felt like such a milestone – I totally splurged and bought the two-tone version," she told the publication.
"I had it engraved on the back, "To M.M. From M.M." and I plan to give it to my daughter one day. That's what makes pieces special, the connection you have to them."
Meghan hasn't been seen wearing the watch since marrying into the royal family, which comes with strict rules about what you can and can't wear in public.
You can buy the exact same Cartier time piece, which comes in three sizes and is set with 18-karat yellow gold, for a casual $8,300.
The inscription 'To M.M. From M.M.' represents so much of what Meghan's life was like before meeting and marrying Prince Harry.
From writing to Hillary Clinton about a sexist dishwashing detergent commercial at age 11, to landing the role of Rachel Zane on Suits and giving a now-famous keynote speech at UN Women in 2015 - everything Meghan has today, she went and achieved for herself.
It's that's sentiment Meghan might one day instil in a future daughter, who no doubt will grow up with the same social and feminist conscience as her mum.
Do you have pieces of jewellery you're planning to pass down to your children? Tell us in the comments.