We know plenty about Meghan Markle's soon-to-be in-laws. The affable brother with the cute kids, the famous grandmother etc. etc.
But what about Prince Harry's?
With the May 19 wedding fast approaching, it's about time we meet the Markles.
Meghan Markle's mother, Doria Ragland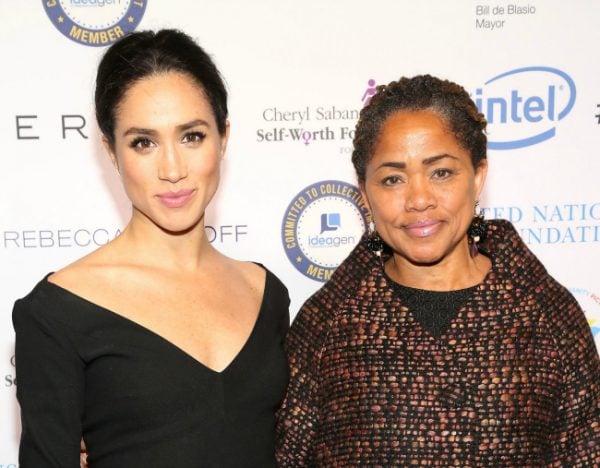 Despite their distance, Meghan remains close with her Los Angeles-based mum and flew home to visit her over Easter.
In their official engagement interview with the BBC, Markle said she and her new fiancé had "spent a lot of time with" Ragland.
"Her mum's amazing," Harry added.
The social worker/yoga instructor's presence alongside her daughter and Prince Harry at the 2017 Invictus Games was interpreted as one of the key signs the engagement was imminent.
Meghan Markle's father, Thomas Markle
Ragland married Thomas Markle in 1979, but the pair divorced when Meghan was six years old.
An Emmy Award-winning lighting designer, it was he who sparked his daughter's interest in pursuing a career in entertainment.
"Every day after school for 10 years, I was on the set of Married... with Children, which is a really funny and perverse place for a little girl in a Catholic school uniform to grow up," Meghan told Esquire in 2013. "There were a lot of times my dad would say, 'Meg, why don't you go and help with the craft services room over there? This is just a little off-colour for your 11-year-old eyes.'"
Despite reports the is an intensely private man, it's been confirmed Thomas will walk his daughter down the aisle on May 19.
Meghan Markle's half-sister, Samantha Grant Markle