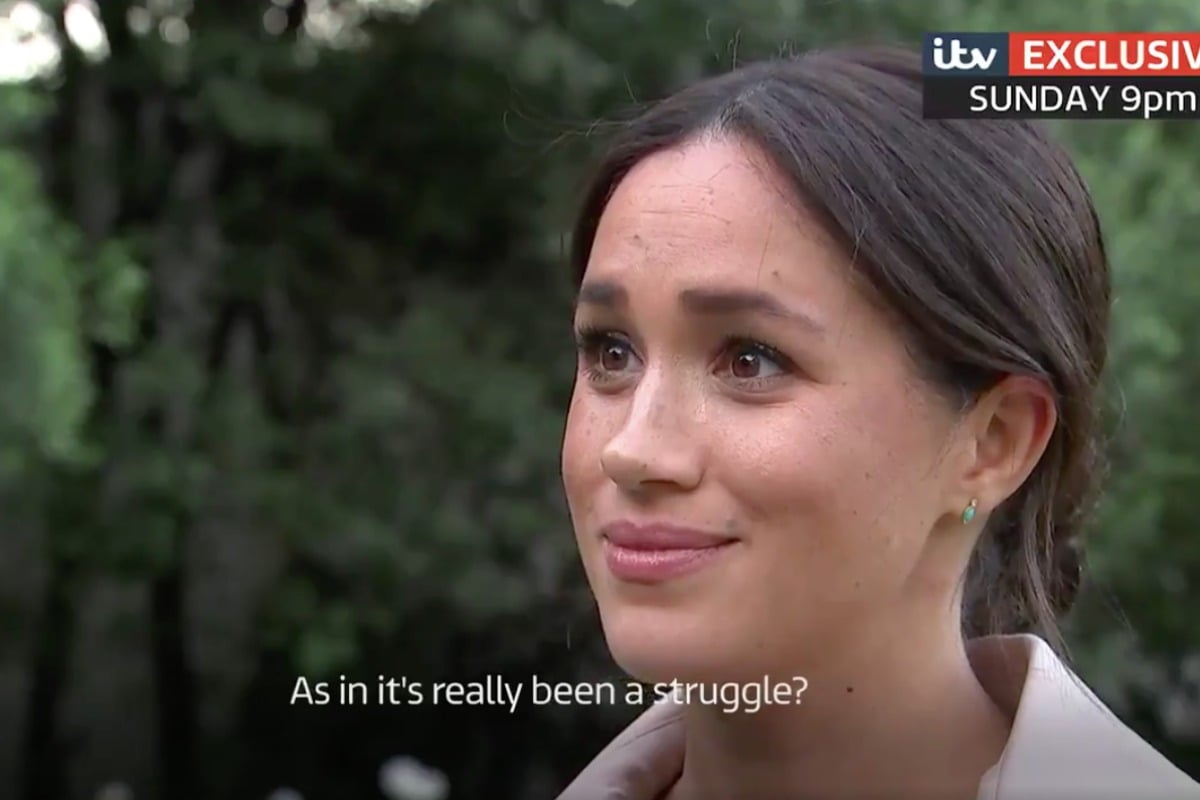 To catch up on all things royal family, make sure you check out our Royal Hub. We've got you completely covered.
Since marrying Prince Harry last year, Meghan Markle's every move has been heavily scrutinised by the media.
The media attention only worsened since the Duchess of Sussex gave birth to Archie in May, leaving Markle to endure negative criticism while dealing with the vulnerabilities that come with being a first time mum.
Watch: Baby Archie meets Desmond Tutu during Prince Harry and Meghan Markle's South African tour. Post continues after video. 
In a raw and honest interview for an ITV documentary, Meghan addressed the intense media focus on her life and admitted for the first time that she's struggling to cope behind the scenes.
"Look, any woman – especially when they are pregnant – you're really vulnerable and so that was made really challenging, and then when you have a newborn – you know?" she told reporter Tom Bradby as she held back tears.
"And especially as a woman, it's a lot. So you add this on top of just trying to be a new mum or trying to be a newlywed it's, well…" she said.
After months of negative media attention, Markle thanked Bradby for asking her the simple question: Are you OK?
"Not many people have asked if I'm OK. It's a very real thing to be going on behind the scenes," she said.
"Would it be fair to say, 'Not really OK?' As in it's been a struggle?" asked Bradby.
"Yes," Markle nodded.