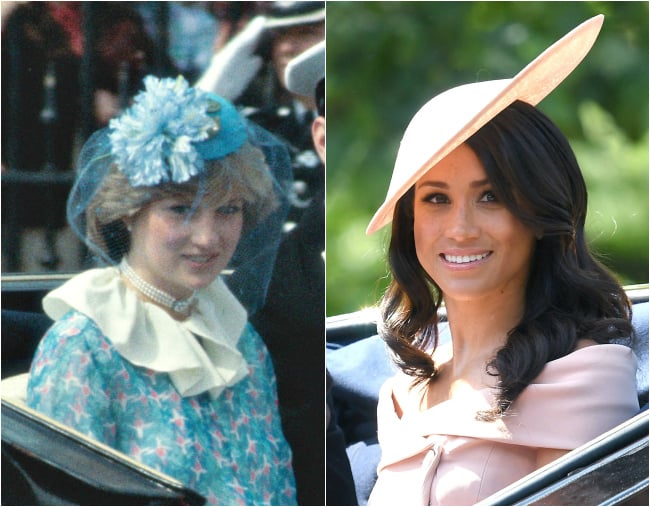 On 13 June 1981, Diana Spencer was 19 years old and just weeks shy of becoming a Princess when she participated in her first Trooping the Colour ceremony.
Dressed in a Bill Pashley blue floral suit, the soon-to be Princess' presence at the parade surprised many, as it broke a long-held Royal protocol that only married partners are allowed to attend official events.
On Saturday, at the very same ceremony, Meghan Markle, broke a rule or two of her own.
The newly married Duchess of Sussex wore a Carolina Herrera dress that exposed (shock, horror) her shoulders. This kind of neckline is generally a big no-no for Royals (as are dresses above the knee or bare legs).
But while some have criticised the frock as "inappropriate", the 36-year-old's sartorial stuff-up doesn't hold a candle to the high drama of Diana's first event 37 years earlier.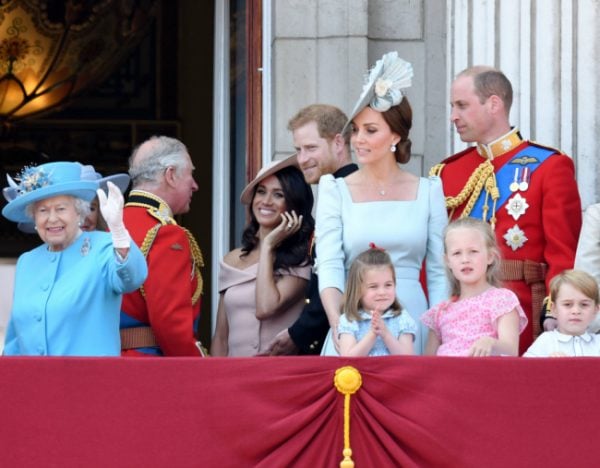 To start with, no one fired a gun at the Queen...
As was tradition for the Trooping the Colour, Queen Elizabeth II led the Household Cavalry through central London. Riding sidesaddle on her mare Burmese, she approached the junction of the Mall and Horseguards Parade.
In the crowd lining either side of the route, a 17-year-old boy named Marcus Serjeant aimed his pistol and fired.
Six shots rang out across the parade, but there were no bullets; Serjeant had fired blanks from a starting gun. While the sound startled 19-year-old Burmese, Her Majesty managed to wrangle the horse back into her control within a matter of seconds.
Police pounced, grabbed the teenager by the hair and pulled him over the crowd control barriers onto the ground. He was later convicted of treason and sentenced to five years in prison.
According to BBC, the teenager offered a simple explanation for his actions that day: "I wanted to be famous. I wanted to be a somebody."