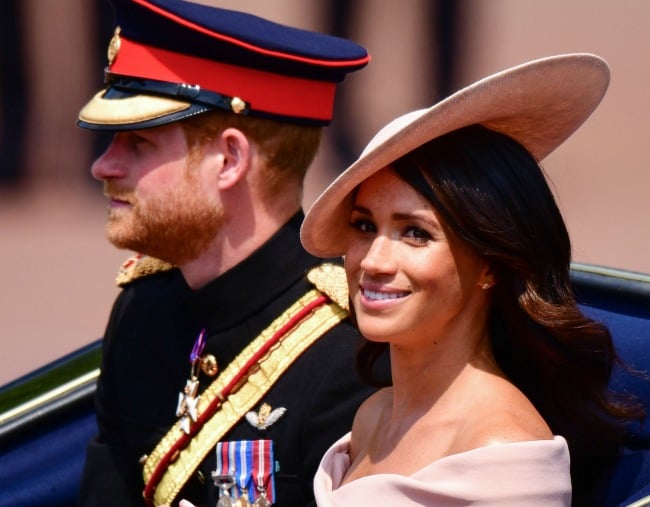 In very important royal news, Prince Harry and Meghan Markle are coming to visit us in October.
Well, not us, specifically. But us, as in the nation of Australia.
Kensington Palace has announced the Duke and Duchess of Sussex, who married last month, will travel to Sydney for the 2018 Invictus Games – a Paralympics style event for defence veterans – of which Prince Harry is patron.
It hasn't been revealed if they will travel elsewhere in Australia, but their overseas tour will also include New Zealand, Fiji and Tonga.
Prime Minister Malcolm Turnbull said Australians would be excited about the visit, and the couple could expect a very warm welcome.
"As the founder of the Invictus Games, The Duke of Sussex has become a champion for war veterans around the world, including in Australia," he said in a statement.
"His attendance, alongside The Duchess of Sussex, will be a wonderful highlight for the more than 500 competitors and thousands of spectators."
He said he and his wife Lucy looked forward to hosting the newlyweds and watching the games, which were founded by Prince Harry in 2014 after he served with the British military in Afghanistan.
The chair of the Australian Republic Movement welcomed news of the tour but said it should also be cause for reflection about the nation's future.
"They will be most welcome," Peter FitzSimons told AAP on Monday.
"But the distinction must be made between their deserved popularity and our own sovereignty. They will go on, and good luck to them, long after we are a republic."
The Invictus Games will run from October 20 to 27.
More than 500 competitors from 18 nations will compete in 11 sports and the royal couple will each receive a bespoke Akubra hat created for them.
It's unclear if the couple will also make time to meet the two koala joeys named after them at Sydney's Taronga Zoo.
Kensington Palace said more details about the tour will be released "in due course".