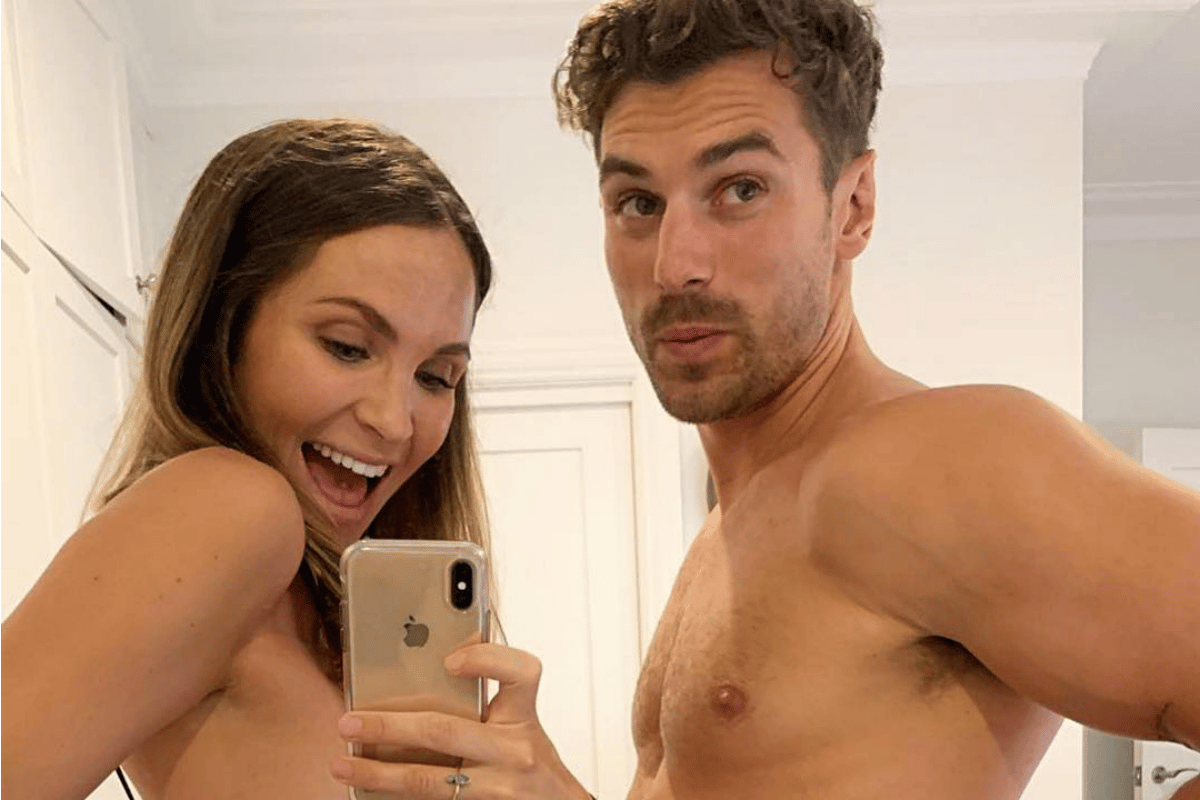 Oh.
It seems former Bachelor and father to be, Matty J may have just overstepped the mark when it comes to his pregnant partner Laura Byrne's birthing plan.
Speaking on Nova96.9's radio show Matt, Sarah & Matty J on Saturday morning, Matty J explained that he agreed for his mother to be in the delivery room when his partner Laura Byrne gives birth… without actually asking her first.
"When I asked Laura I did feel strange asking her and I almost made the decision for her. My mum has asked that she be in the room when Laura gives birth. My mum has put her hand up very quick smart, hey just saying, I'd really like to be there," he said.
"I kind of said in the moment, I was like, mum don't worry I know Laura is going to be fine with it, I said of course you can be there, not a problem at all we are very very close and I'm sure Laura won't mind…in the moment I kind of got a bit caught and then afterwards I went to Laura, babe I've got to have a conversation, I've agreed to something and not really consulted with you," he added.
Oh. That's not ideal.
The 31-year-old continued to explain that Laura didn't appear to be particularly… thrilled.
"I think she was a bit, I don't think she was thrilled, I think she was going – if we have to," he said.
Whoops.
The couple announced the pregnancy in December 2018 with this Instagram post.