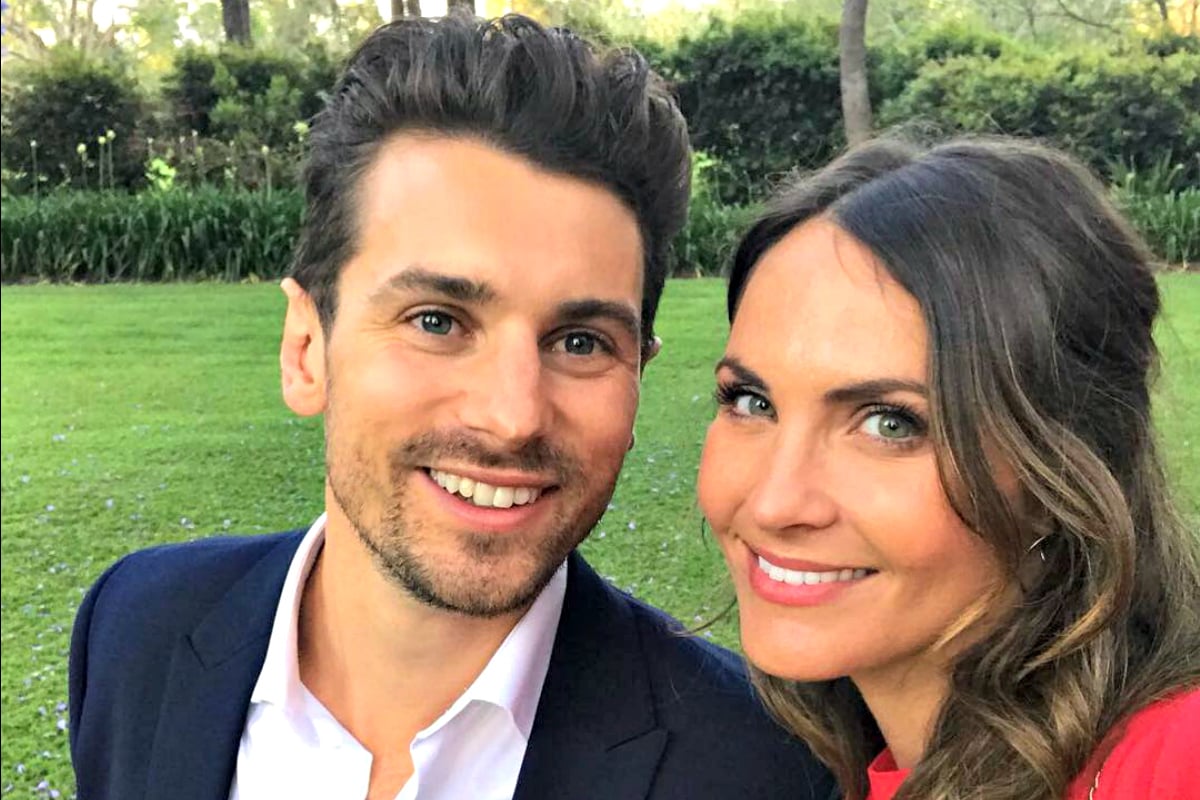 Following their Instagram pregnancy announcement on Saturday, Matty J and Laura Byrne are finally able to talk about all the baby things expectant parents think about.
The couple who met on the 2016 season of The Bachelor have so far been open about sharing the details of their pregnancy, from their miscarriage earlier this year to their June, 2019 due date.
They've also started bringing up baby names.
Speaking on his radio show, Nova's Summer Breakfast Show with Matt, Sarah and Matty J, Matty said one name currently on the list is kind of ironic because it also happens to be the name of… his work place?
"We have a baby naming app, and Laura passed the phone to me and she has a list of approved names. As I was going through it, there was Beau, there was Kai, and I looked at it and asked…. Nova?" he told his Nova co-hosts.
"She was like, yeah it kind of has a ring to it."
We're 93 per cent sure this is a joke, but also, Nova is a very on-trend baby name for 2019.