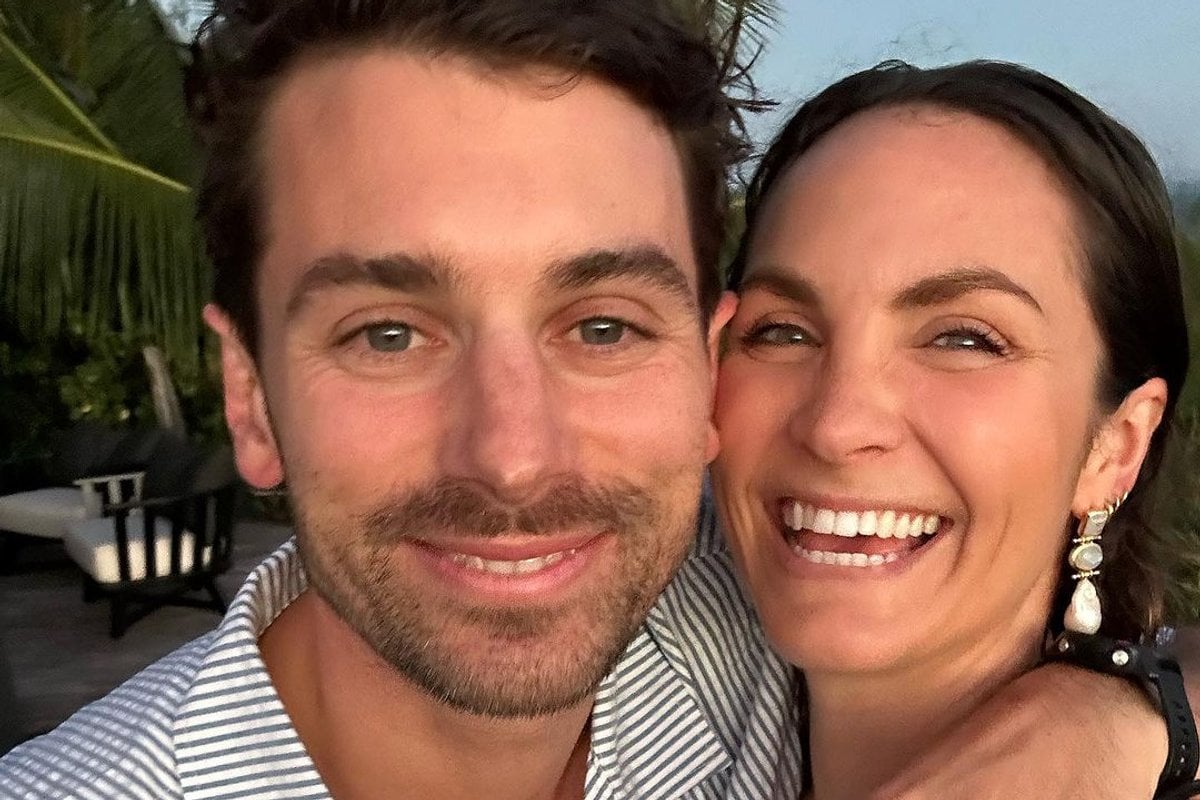 Matty J (Johnson) and Laura Byrne had been together for nine months when Laura took a pregnancy test.
"I said to Matt, 'I have something to tell you' and he just looked at me and said, 'you're pregnant!' and then burst out laughing," Laura explains to Mia Freedman on this week's episode of No Filter.
"He was so happy, he called his mum straight away."
Laura says that until this joyous moment, she didn't have a clear maternal 'pull' to become a mum, but Matt always knew he wanted to have a family.
"I can't ever remember a time where I wasn't envisioning what I was going to be like as a dad," Matt tells Mia.
"From a young age, I always wanted to have a family. I always wanted to have kids."
Listen: Matty J and Laura talk to Mia about their two girls and whether they are 'done'. The post continues below.
While their surprise pregnancy discovery was "earlier than they planned", the couple knew they were ready to just "go for it" and embrace parenthood. Sadly, a few weeks later, Laura experienced a miscarriage which devastated them both.
"I felt so, so sad... and there was zero relief. And that was the realisation that we really wanted to be parents. So we just threw caution to the wind, and I was soon pregnant again, this time with little Marlie."
Marlie was born two weeks overdue in June 2019 at the Royal Hospital for Women in Sydney. While the birth was complex and stressful, the family of three soon settled into their new life and Matt and Laura began trying for baby number two.