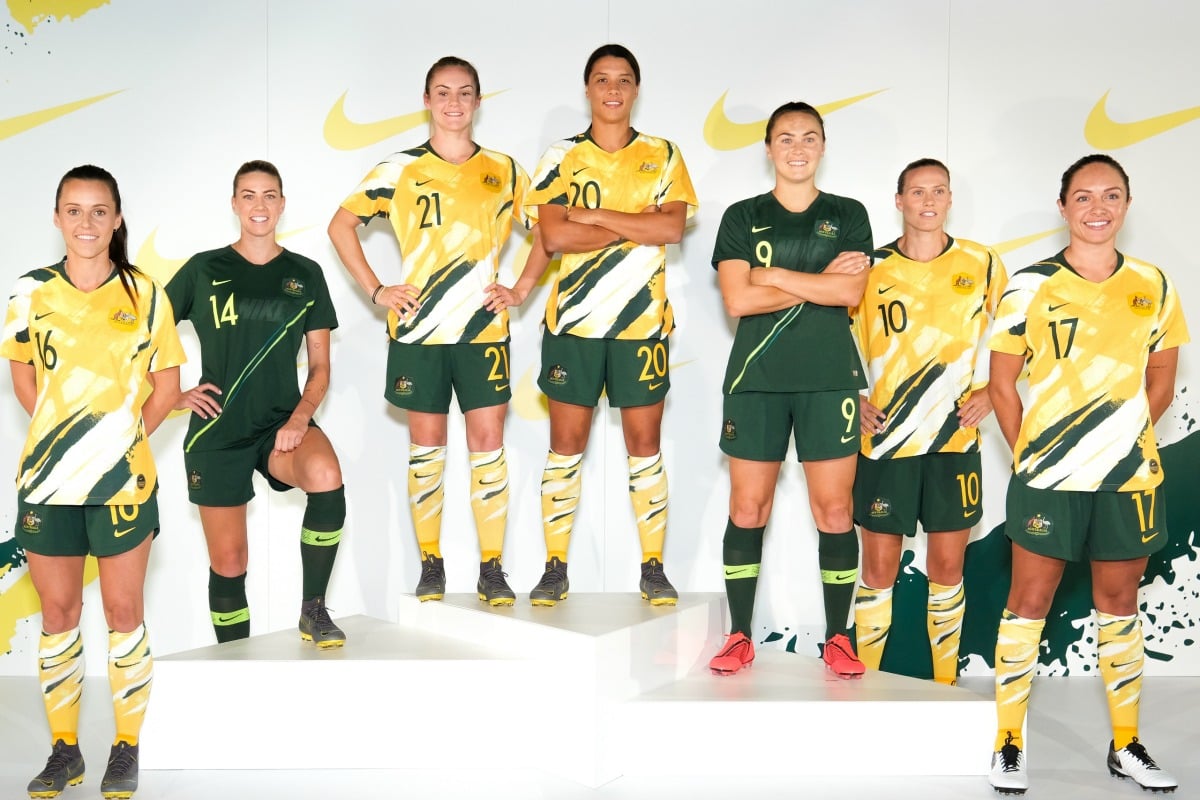 There is a news story going around today that is yes – very exciting. But also, bloody depressing.
The Matildas, our national women's soccer team, have unveiled their new kit for the 2019 Women's World Cup.
It's being heralded, celebrated, honoured in the media…because it is the first time our women have had a kit designed specifically for them. Usually, they get a hand-me-down design from the Socceroos.
It's no secret that men's soccer is more widely watched, supported, and respected than womens. We know that. We know the Matildas earn a fraction of what their male counterparts rake in.
But this news was still hard to swallow.
What you need to know about what's happening in the news today. Post continues after podcast.

The Matildas have qualified for every tournament since 1995 and reached the quarters in the last three contests. They are one of the most successful football teams in Australia's history.
Yet this is the first time they've had their own kit.
Nike revealed the new designs in Paris today: home and away kits for 14 out of 24 competing teams, all specifically designed this year for the female teams.
Australia's design is a canvas of our iconic green and gold, with white slashes and splotches that sort of resemble animal print meets modern art landscape painting. It channels an early 90s aesthetic of Melbourne's famous Hosier Lane (the globally recognised street art hot spot).
"We really looked at body scans of what makes up a female football athlete. They are super strong and powerful, and generate a lot of power through their lower body. We wanted to make sure we accommodated this in the fit and for her body in motion," said designer Cassie Looker.
At the launch Matilda's striker Kyah Simon said; "I love it! I think it's a kit that expresses us and reflects us as individuals and our personalities."