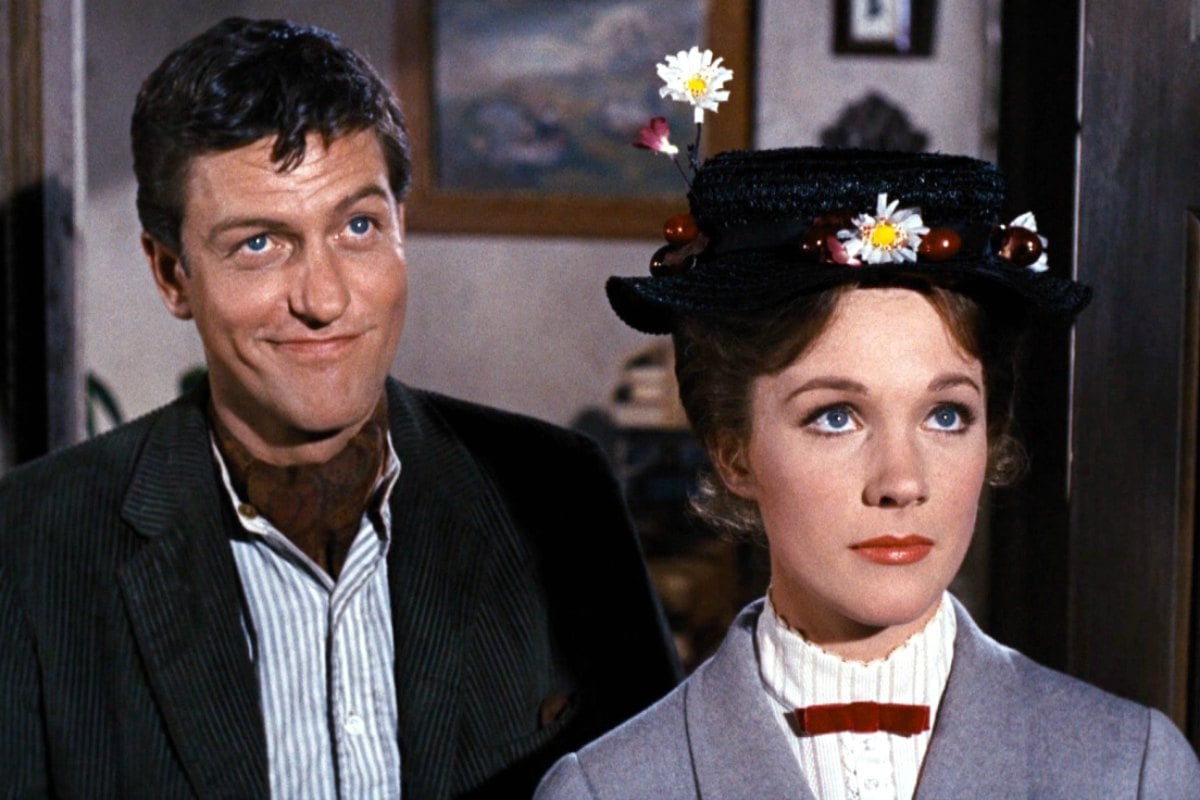 Warning: This post contains mentions of alcohol abuse and suicide, and may be triggering for some readers.
Many people have happy childhood memories of the 1964 classic film, Mary Poppins.
The musical was a typically joyful Disney offering, merrily depicting how the remarkable nanny wins over the Banks children. And of course, there's a happy ending. The film was one of Disney's first internationally popular movies, and was a huge success.
But while many would recall the words to songs such as Spoonful of Sugar, what's less known is that the actors behind our favourite characters had lives marred by tragedies.
Fifty-five years later, here's what we know about what happened to the real people behind the characters of Cherry Tree Lane.
Watch Dick Van Dyke Julie Andrews, Karen Dotrice, and Matthew Garber perform the iconic song, Chim Chim Cher-ee from the film Mary Poppins. Post continues below.
Julie Andrews – Mary Poppins
Iconic British actor Julie Andrews, now 83, was just 28 when she made her film debut as the world's most effective nanny. (She appeared in The Sound of Music the year after.)
Andrews won an Academy Award for her performance as Poppins – but all was not what it seemed at the time. Actor Karen Dotrice, who played Jane Banks, revealed that the pristine nanny was in real life a heavy smoker who had a penchant for rude words.
"There was swearing," Dotrice told she told The Sun in 2018.
"Julie Andrews was smoking on set. It was a very real 1960s set, I can tell you. They were polite around minors to begin with, but that soon ended."
It was Andrew's smoking habit which is thought to having contributed to her needing surgery to remove noncancerous nodules from her vocal chords in 1997.