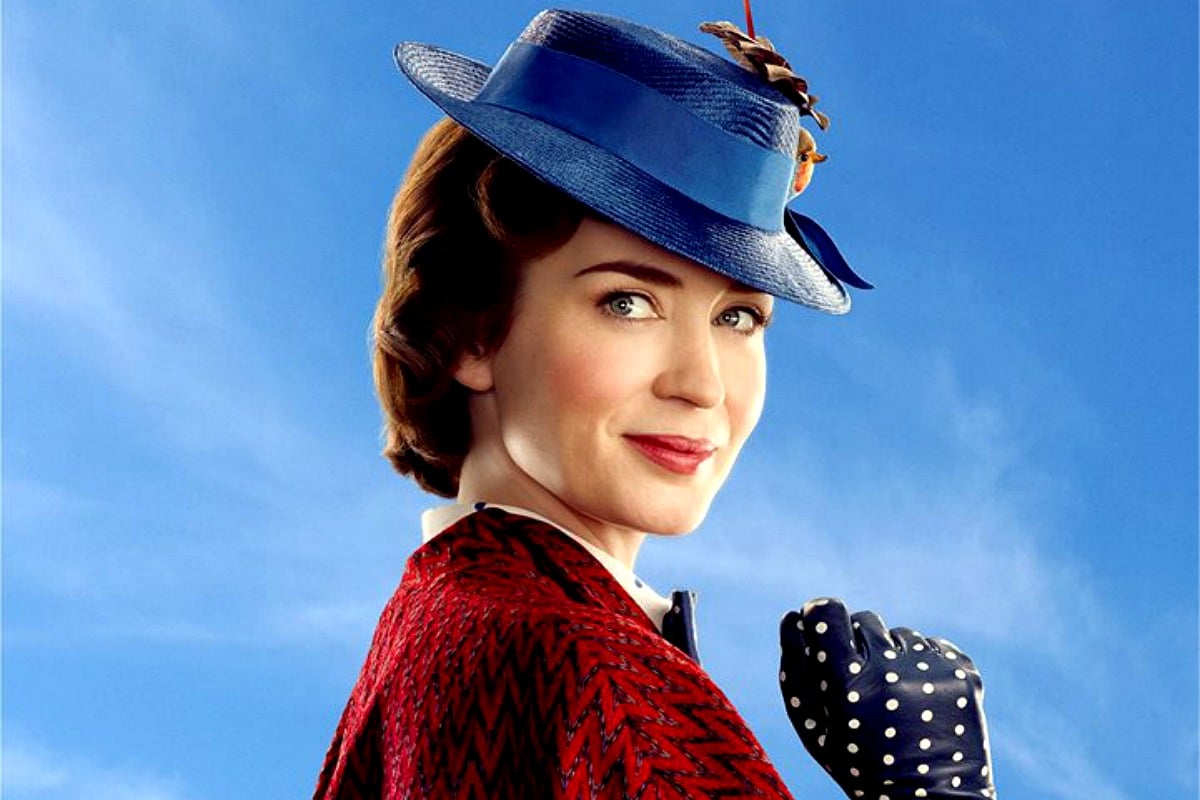 Dear Millennials who are planning to watch Mary Poppins Returns when it lands in cinemas on New Year's Day, please be aware it will be a highly emotional movie-going experience.
A simple spoonful of sugar will not have the ability to see you through this.
Instead, may I suggest that your movie dates for this occasion consist of a strong bottle of vodka, a large box of tissues and a strong sense of resilience that will allow you to relive magical moments from your childhood while also coming to terms with your own mortality.
Because watching Mary Poppins Returns is not an act for the faint-hearted.
The upcoming Disney release is a continuation of the iconic 1964 Mary Poppins movie, not a remake, and sticks very close to the template of the original film while also injecting some fresh and modern twists into the enduring tale of the magical nanny with the smart-talking umbrella.
Mary Poppins Returns has dared to tamper with the most sacred of all human experiences – childhood movie memories – and yet against all odds the Poppins puzzle pieces have come together again to create a second musical movie masterpiece.
Take a look at the trailer for Mary Poppins Returns.
Picking up a few decades after the events of the original movie, Mary Poppins (Emily Blunt) flies back into Depression-era London to once again take up residence at the home of Jane (Emily Mortimer) and her brother Michael (Ben Whishaw) Banks.
While the now-adult Banks children have convinced themselves the magical times they spent with Mary Poppins were all figments of their childhood imaginations, they are nonetheless happy to see their former nanny once again. Especially since Michael is now a single father to three young children, twins John and Annabel (Nathanael Saleh and Pixie Davies) and younger brother Georgie (Joel Dawson), and is struggling to hold their lives together following the death of his wife.