File this one under things we kind of already knew.
Tonight's episode of Married At First Sight saw Dean and Tracey cruising on a boat down a river, and what had the potential to be a really romantic date took a turn when Dean just started talking at his 35-year-old partner.
One of the things he delved into was exactly what he would expect from Tracey as his wife – specifically after kids came into the equation – and let's just say no one was particularly surprised by his opinions.
An emotional Tracey told the 39-year-old she had some concerns about continuing their relationship, and that's when Dean went for the hard sell,  throwing everyone else on the show under the bus in the process.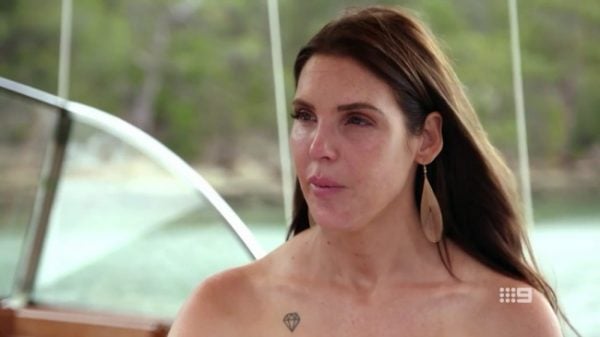 "No offence to anyone else, but I thought you and me have had a stronger connection than anyone else in this experiment from day one. I think they're all kidding themselves," he told her.
After airing their trust issues, Tracey questioned whether Dean was really ready to commit to one woman, because, you know... Davina.
"But are you ready? Are you really ready for a committed relationship? How do I know you've got that out of your system and you're not just going to suddenly change your mind or get bored with me?" she asked him.
And that's when Dean dropped his baby bombshell. Dean told her that once they officially locked this thing down, he expected her to stay at home with the kids. There's not a damn thing wrong with being a stay-at-home mum, but Dean didn't exactly give Tracey a choice. He just told her how it would be.