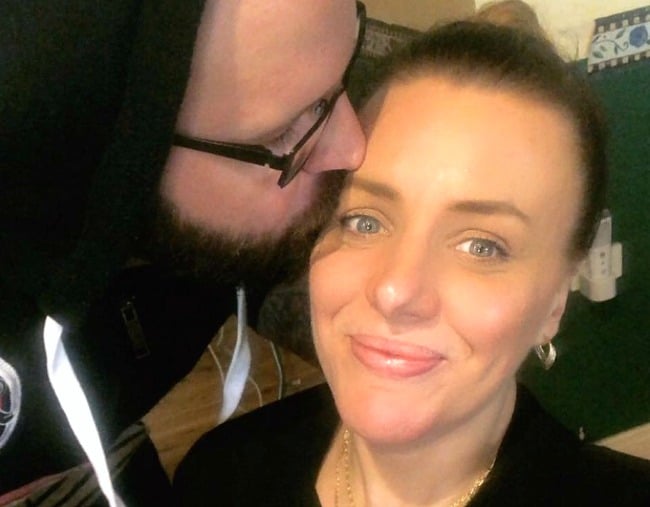 When Married at First Sight's Jess Wardrop was unceremoniously dumped on her 'TV honeymoon' by Dave Crisp, Australia was furious.
But that was two years ago and a lot has changed since then.
The 32-year-old has since found a new partner, Chris Pappas, and is currently five months pregnant with her first child.
"Week 20 aka five months and this bubba refuses to cooperate with getting its picture taken however he/she made up for it with showing me the most beautiful pair of feet I've ever seen," she wrote, sharing her sonogram photo.
"I cannot wait to kiss and squeeze these little feet."
Since falling pregnant, the banking officer has updated her fans with her pregnancy, and initially made the announcement on June 8, with an adorable birth announcement.
Wardrop posted a photo of her and Pappas with a pair of tiny, unworn baby Converse in the middle, as well as a copy of her first sonogram.
"So turns out it wasn't a just a food baby!!!!!" she wrote.
"That photo was incredible hard to get because clearly the baby prefers to stand of his head then pose for a photo."
When it comes to the father of the child, he's a bit of a mystery. It seems like the ex-reality TV star is trying to keep his face out of photos, giving fans only a side profile of her partner.
However, we know from Wardrop's replies on Instagram that they met on the dating app Tinder and he doesn't have social media (and is apparently a bit shy when it comes to the limelight).
"When you meet someone and completely and utterly realise why it would never work with anyone else. I have never known this happiness before," she wrote in an Instagram caption from September 2017.
"Science didn't match us we found each other. Take that 'psychologists'".
Although the parents-to-be are opting against finding out the sex of the baby, we know he/she is due to arrive sometime in December.
Congratulations!
Jess Wardrop talks about the MAFS' moment that left her 'floored'.