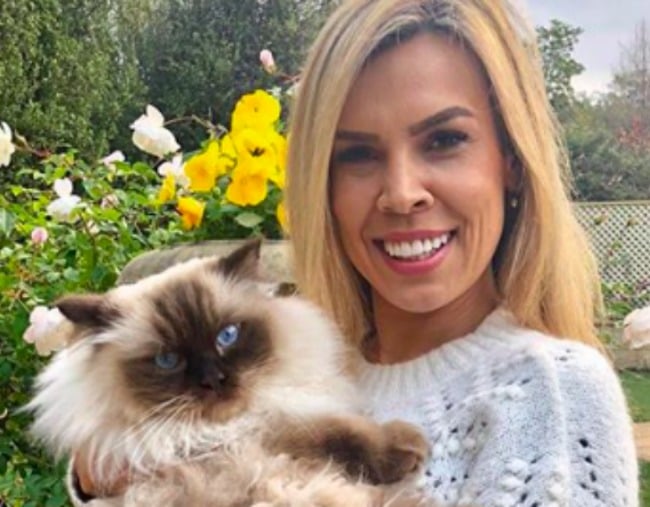 Remember Married At First Sight? That reality TV dating show that finished months ago?
Yes, it's still delivering the drama and also yes, we still care.
While it was ultimately another unsuccessful season in the show's five-year history, 2018's MAFS gave us the unlikely pairing of Carly Bowyer and Troy Delmege.
Just after the show aired, the two contestants who were initially 'fake married' to other people announced the experts had gotten it wrong – they were in love.
But after a few questionable weeks of social media activity, we're calling it: Married At First Sight's Troy and Carly are over. Donezo. Finito.
Let's unpack the highly credible evidence that 100 per cent would not stand up in a court of law.
Most recently, in what some fans would say is the final piece of the Troy and Carly puzzle, 32-year-old Carly shared a photo from a charity event held at Melbourne's The Emerson Rooftop Bar and Club on Instagram last night.
In that photo, she was alone.
While this isn't enough to close the case of whether or not she is still with Troy, her responses to fans questions in the comments about Troy's  might be.
Stopping short of actually confirming she and Troy are still together, the marketing manager replied to comments saying she was "having a laugh about it all because it's so stupid" and that "we have lives outside each other!"
This latest clue comes just a few days after detail-orientated fans spotted a clue in one of Troy's Instagram photos that led them to believe the couple have broken up.
Posting a cute couple selfie, comments immediately accused the 36-year-old of posting an old photo, and it all had to do with Carly's teeth.
Almost a month ago, Carly posted on Instagram that she got porcelain veneers which evidently whitened and brightened her teeth. But in Troy's Instagram pic, they aren't quite as pearly white as her post-veneer smile and therefore proved that the photo was taken over a month ago.
Fans were quick to voice their suspicions.
"This is an old pic, I thought you had work done to your teeth???" commented one suspicious fan.
"This is an old photo. I actually don't think they are still together," wrote another.
"Is that an old photo @troydelmege? Are you guys still together? I hope so," commented a third.
It's also been almost a month since Carly posted a photo of Troy, with her last photo dating back to the Logies. However Carly's Instagram bio still maintains she's in a relationship with Troy.
Another detail – Troy has disabled his Instagram comments, presumably because he's doesn't want to have to deal with people like us asking ARE U TOGETHER OR NO?
Watch all the things we say while watching MAFS below. Post continues after video.
Troy seemingly 'confirmed' to Kyle and Jackie O this week that he and Carly are "progressing nicely" and are definitely still together – the throwback photo was a result of not being able to find a nicer recent one, apparently.
Honestly, we're not buying it. But it's completely fine if they've broken up, because four months is pretty damn good for a reality TV relationship, right?
Stay tuned.
Do you think MAFS' Troy and Carly are still together? Will you be watching the next season?