It's no secret that Dave is without a doubt this season's Married at First Sight villain.
After Monday night's episode, fans were furious when Dave reacted…well, in the complete opposite way to how you should react when someone opens up to you about their body insecurities.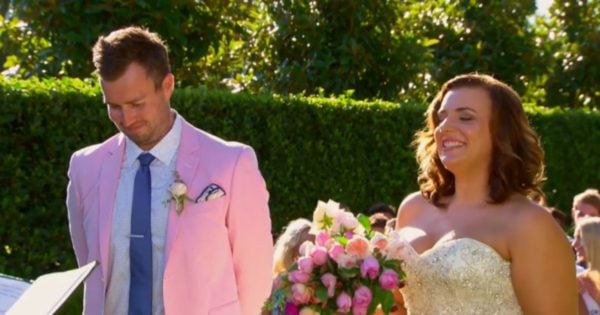 "I'm self-conscious around people in my swimmers. I can see a lot of faults with the way I look in swimmers and it takes me a long time to be comfortable with what my partner sees," Jess explained on the couple's honeymoon.
Dave's response? "You're never going to get over it?"
So, yeah, no big surprise really that Dave and Jess have gone their separate ways.
"I don't see it going anywhere to be honest... and I think it's better to tell you now rather than a few weeks down the track. It's unfortunate. I don't think it can work out," he said.