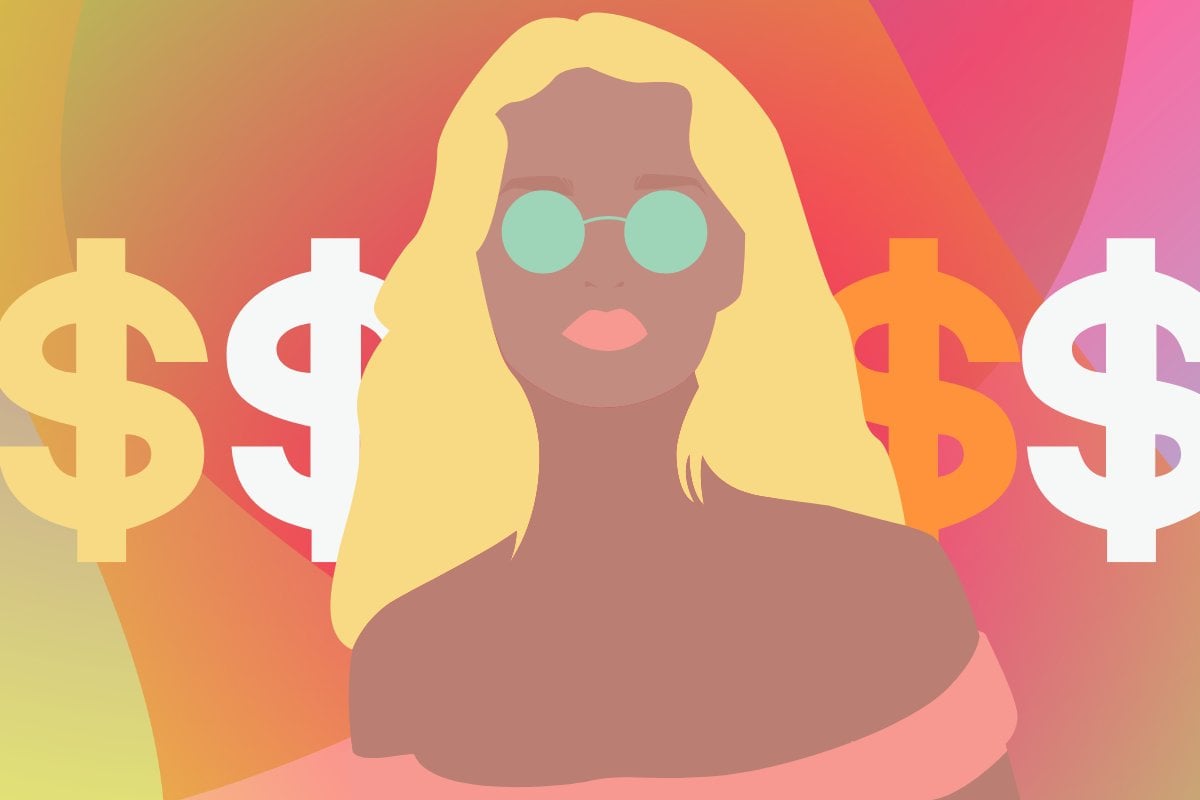 Mamamia's What My Salary Gets Me asks Australians to record a week in their financial lives. Kind of like a sex diary but with money. So not like a sex diary at all. In this series, we discover what women are really spending their hard-earned cash on, and nothing is too outrageous or too sacred. This week, a 25-year-old marketing executive shares her weekly money diary.
Age: 25.
Job: Marketing Executive.
Salary: $90,000.
Housing: Living with parents.
Monthly expenses: 
Rent: $1000 (to parents to support some of the mortgage and general household costs).
Gym: $75.
Therapy: $162.
Spotify: $3.17.
Phone bill: $232 a year on prepaid Boost.
Savings: $77,000.
Investments: Around $2,000 in ETFs, managed funds and bit of crypto.
Assets: Off the plan townhouse purchased for $545,000, which is getting completed in 2024.
My salary is automated into four buckets to control expenses and savings:
Savings: $2,700 (emergency + settlement + partner shared).
Investments: $940.
Fun money: $906 (big fun + small fun).
Fixed outgoings: $1,100.
Watch: Four money hacks that don't cut out your daily cup of coffee. Post continues after video.
Monday.
It's WFH for me today, which means basically zero cost! Feeling grateful for the hybrid working my company affords me, as I really get to save a lot of time and money.